Banana Bar & Grill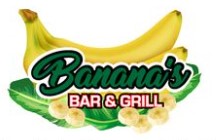 Open Tuesday to Sunday, located at Cane Garden Bay
t: 440 3252 
f: https://www.facebook.com/BananasCGB
BananaKeet Café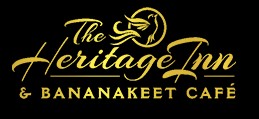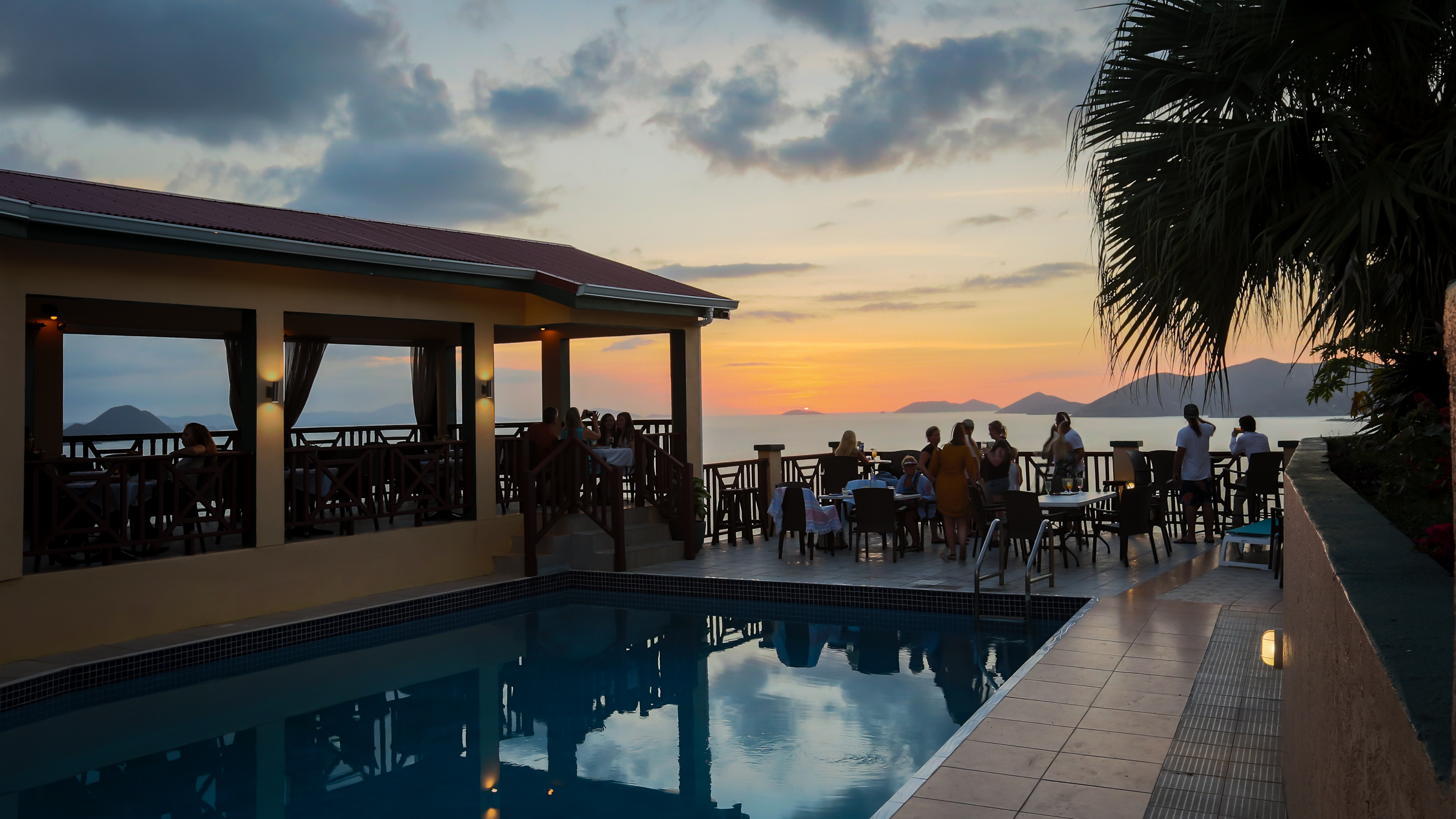 Open Friday, Saturday & Sunday, located on Windy Hill
t: 284 499 1300  
w: https://www.heritageinn.vg/restaurant/
Brandywine Estate Restaurant

f:  https://www.facebook.com/people/Brandywine-Estate-Restaurant/100063709473802/
e: brandywinerestaurant@hotmail.com
t:  284 495 2301  
Fresh Ingredients, Tasty Meals!  We go to great lengths to source the freshest and finest ingredients. While our menus will give an indication of what is available, we have daily specials and always go the extra mile to accommodate your specific dietary requirements.
Our dinner menu offers a good selection of French and Mediterranean inspired dishes, and a delicious selection of desserts. Best enjoyed after pre dinner cocktails on the terrace where sunset photos and cool breezes are the order of the day.
WEDNESDAY - SUNDAY
Open for Lunch and Dinner
12.00pm - 11.00pm
MONDAY & TUESDAY
We are closed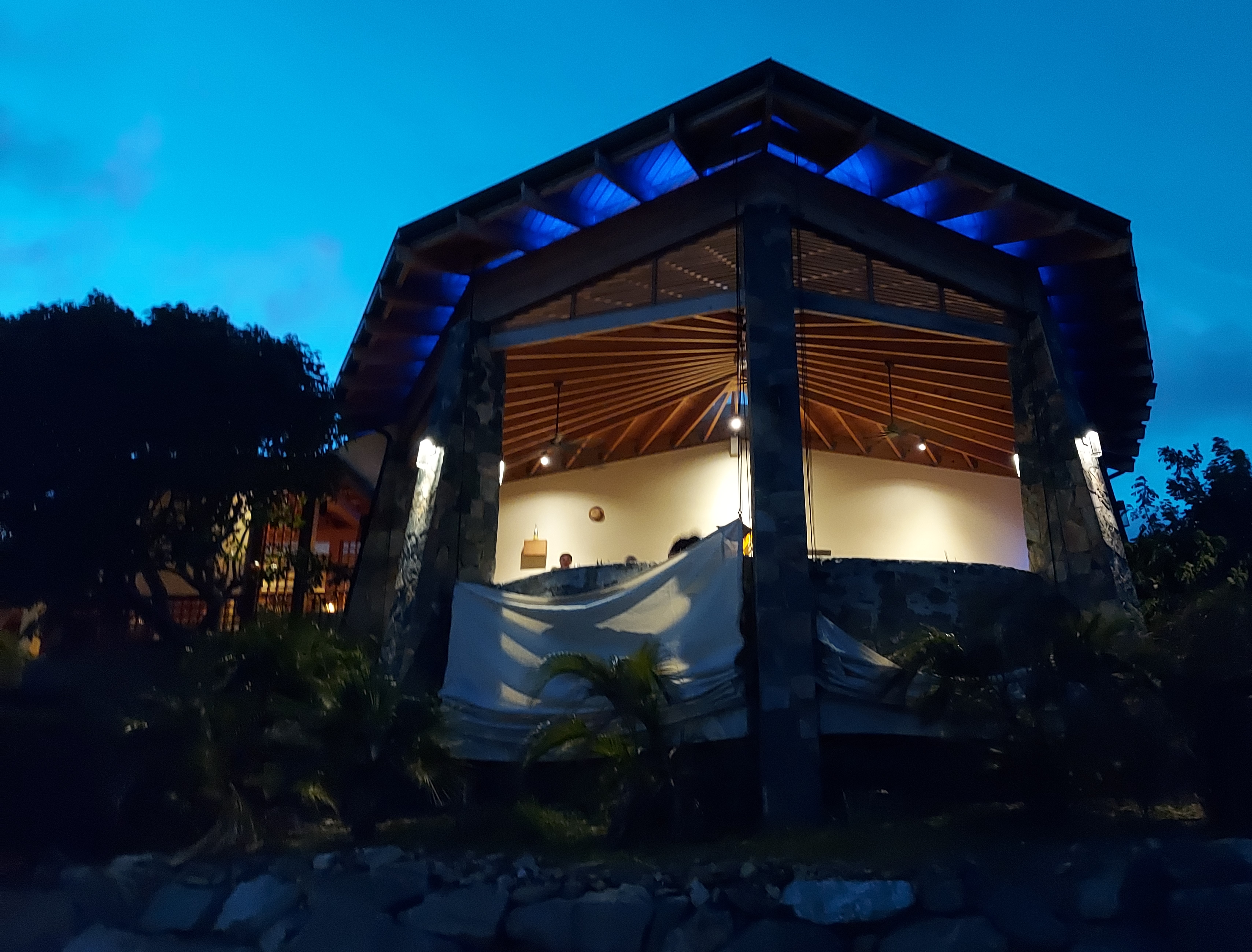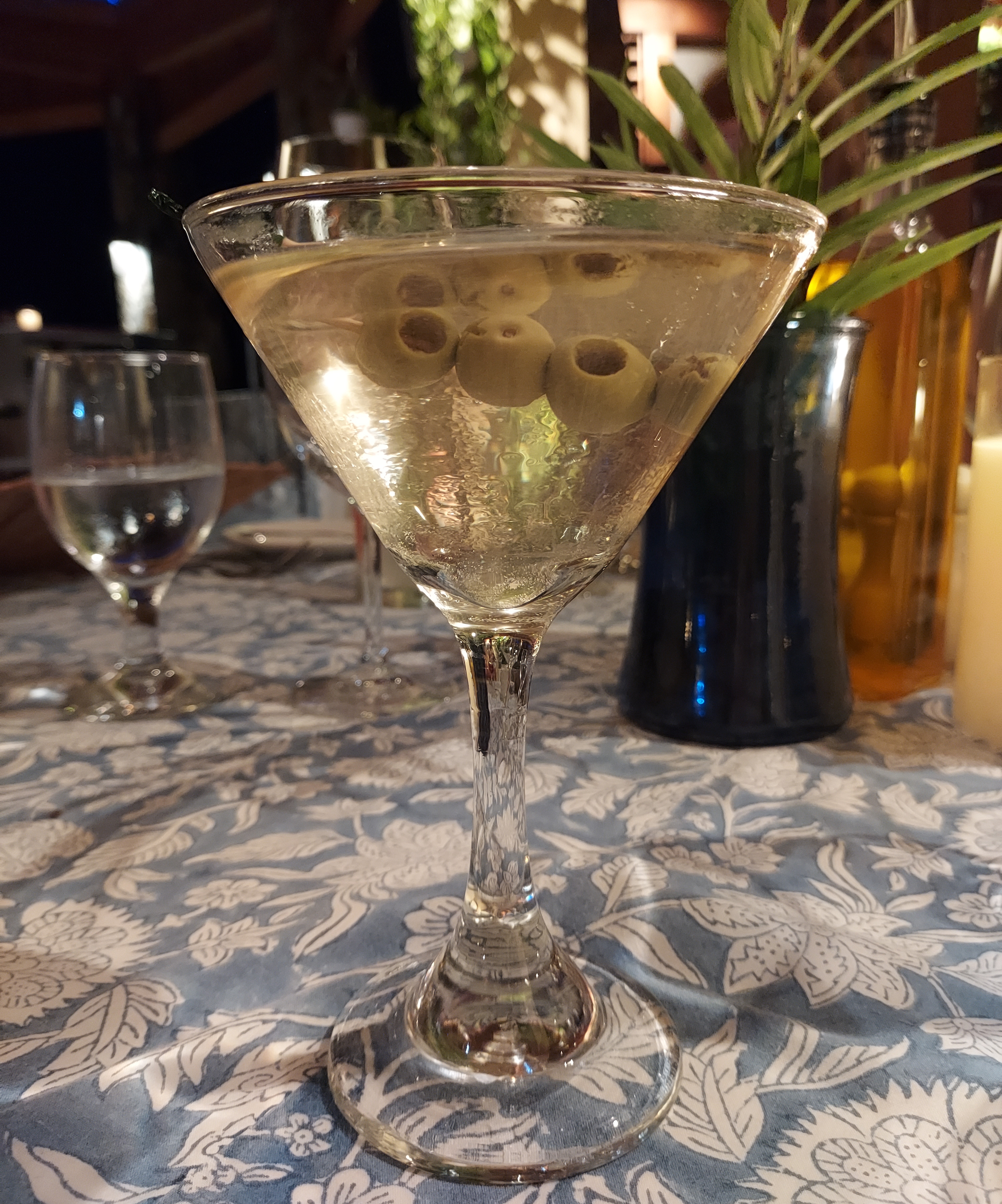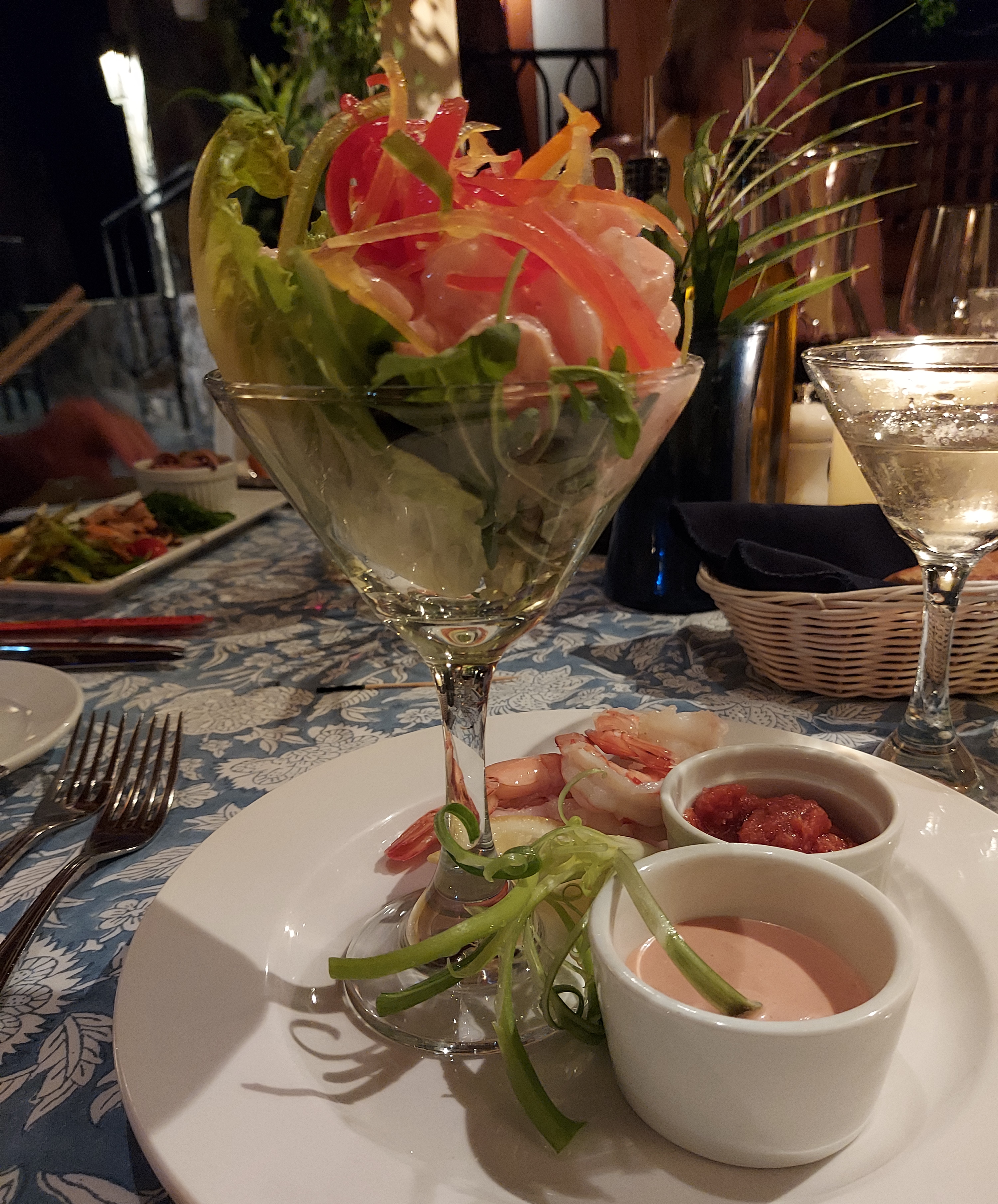 Capriccio di Mare

t:  284 494 5369
i:   https://www.instagram.com/capricciodimarebvi/
f:   https://www.facebook.com/CapriccioBVI   opening times check FB
Capriccio di Mare is a relaxed trattoria located in the heart of Road Town, Tortola, British Virgin Islands offering a selection of authentic Italian dishes for lunch and dinner. Gluten free and Vegetarian options available.   A delectable array of authentic Italian cuisine from fresh pasta and meat dishes to your favourite home made pizza. Gluten-free options available for all our pasta and pizza dishes.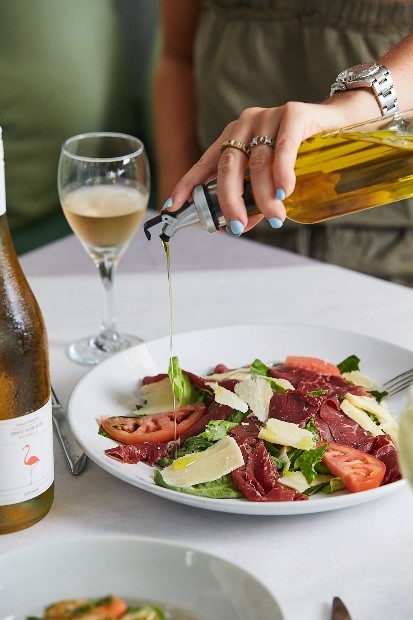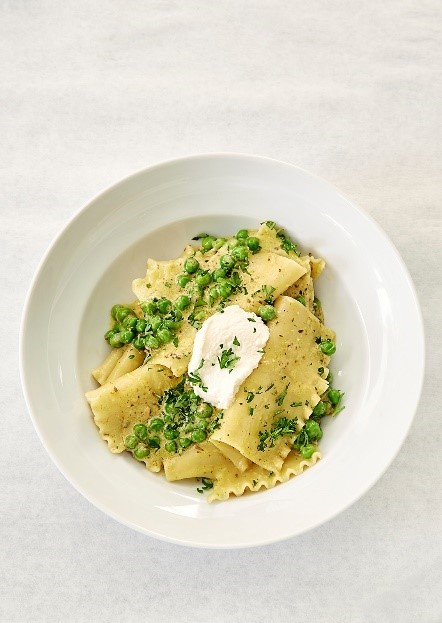 Captain Mulligans Sports Bar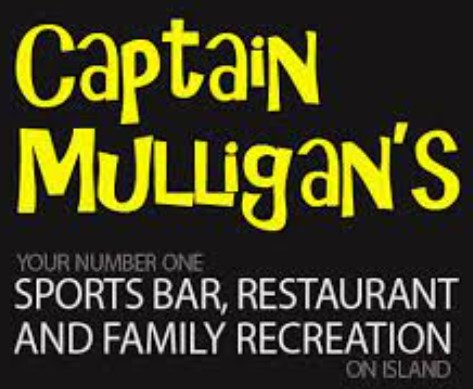 Opens Daily 11am till late, located at Nanny Cay   
t: 284 494 0602
f: https://www.facebook.com/people/Captain-Mulligans/100057278057029/
Great outdoor location, ideal for kids given the large play equipment. Large and small screens for sports. Drinks well priced and well mixed. 
D'CoalPot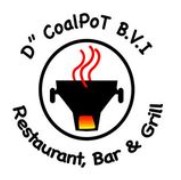 Opens daily for dinner 5pm till late & lunch Saturday/Sunday, located at Carrot Bay 
f: https://www.facebook.com/DCoalPotBVIRestaurant/
t: 284 443 1126 or 284 545 6510 for reservations 284 443 1126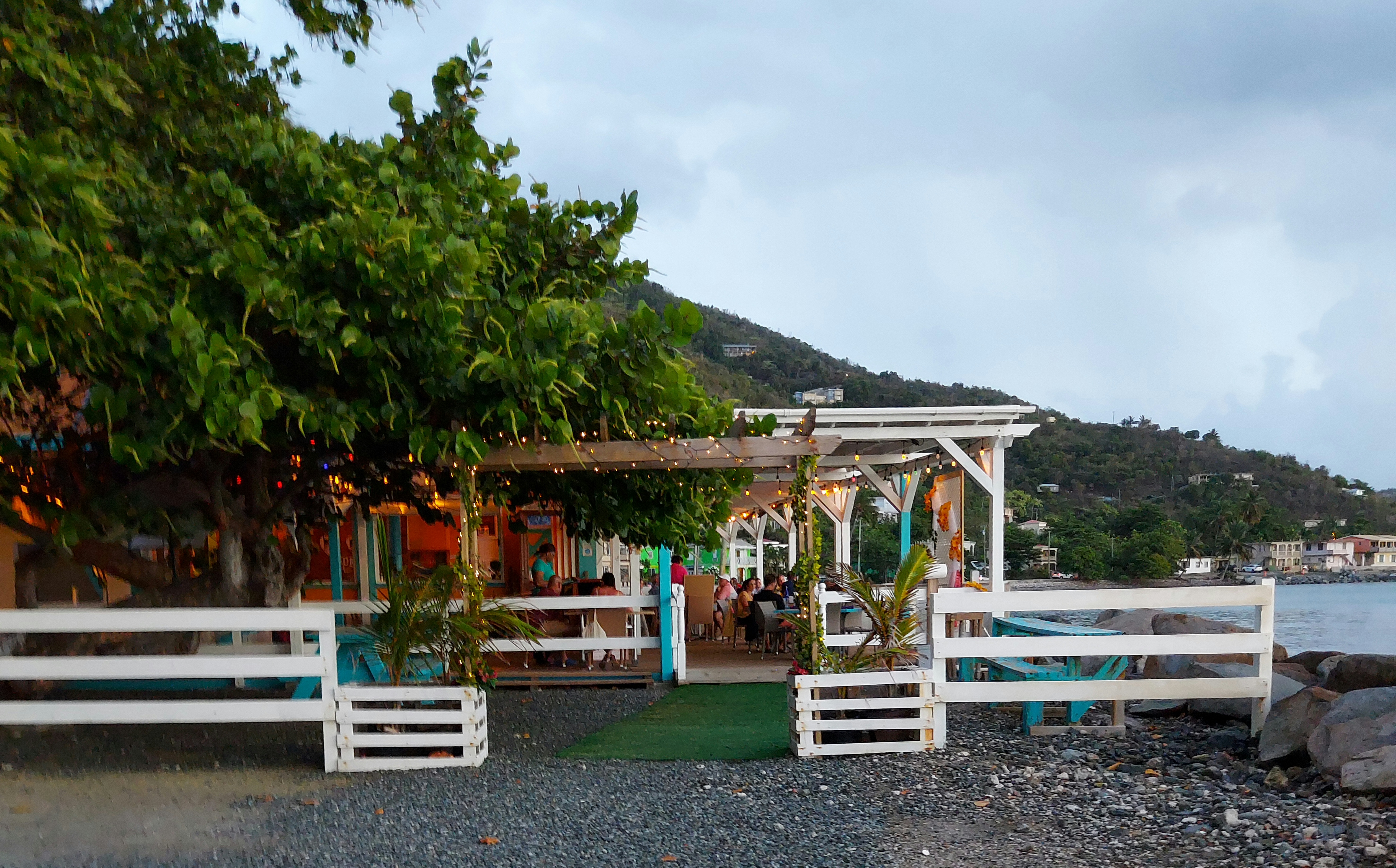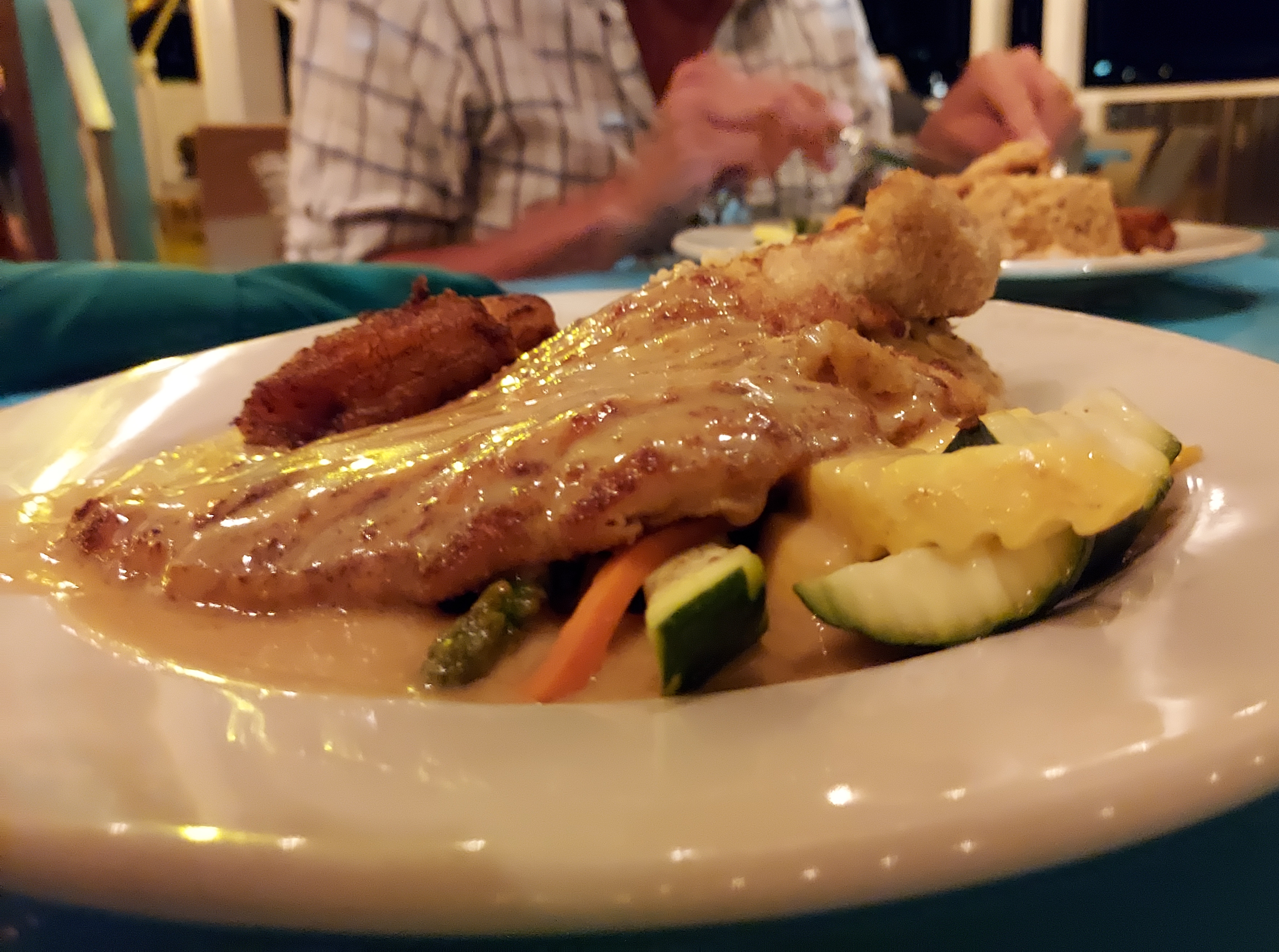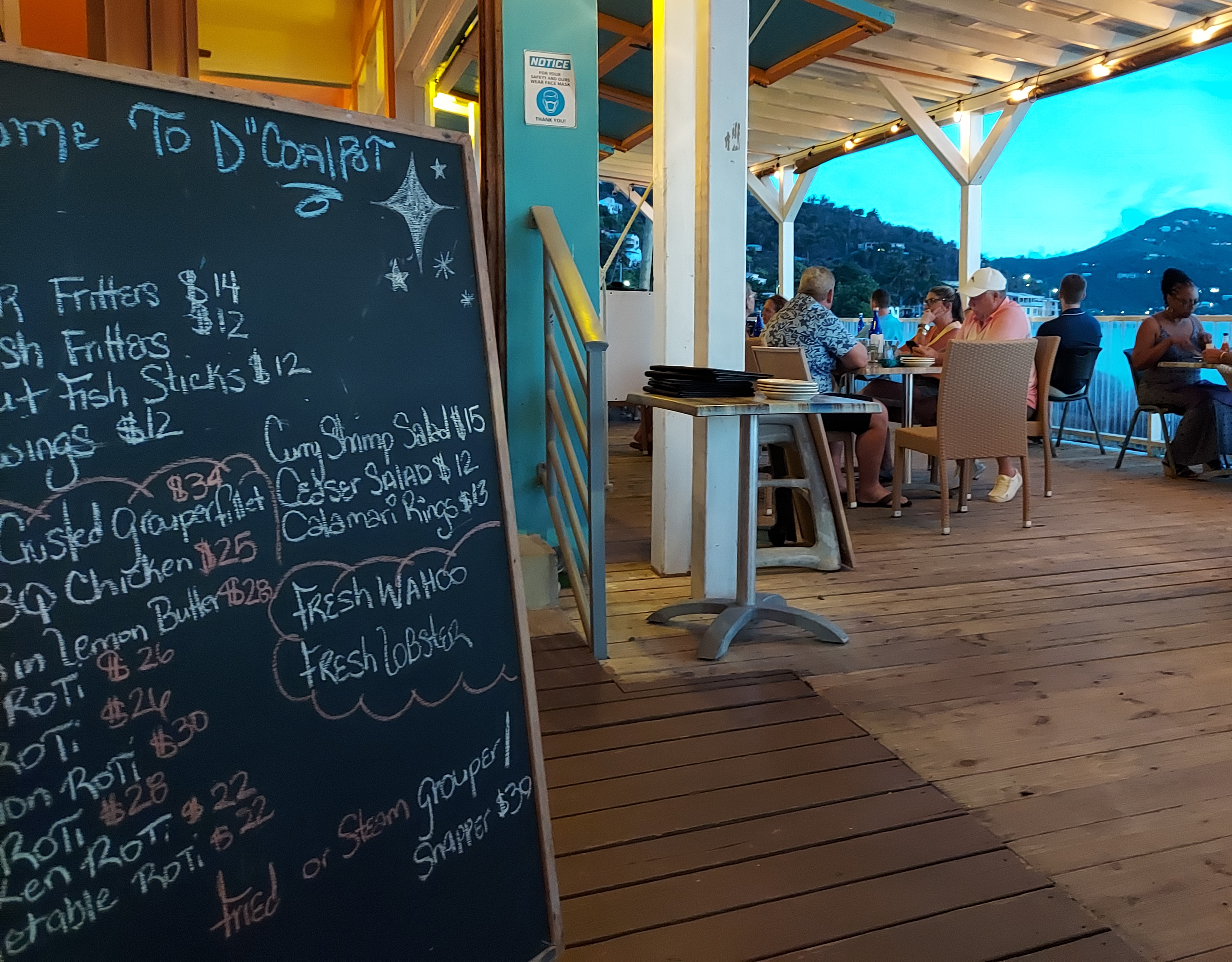 Genes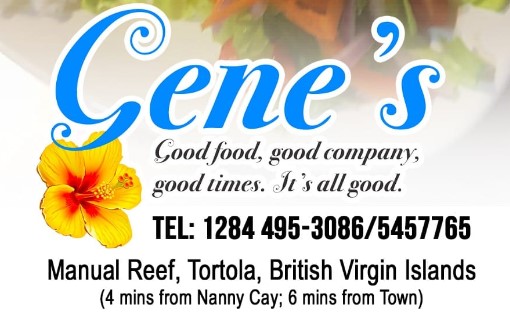 Check opening times on FB, located at Sea Cow Bay 
t: 284 495 3086 or 284 545 7765
f: https://www.facebook.com/genesbvi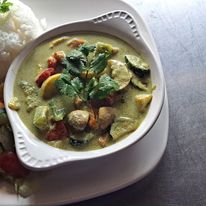 Indigo Beach House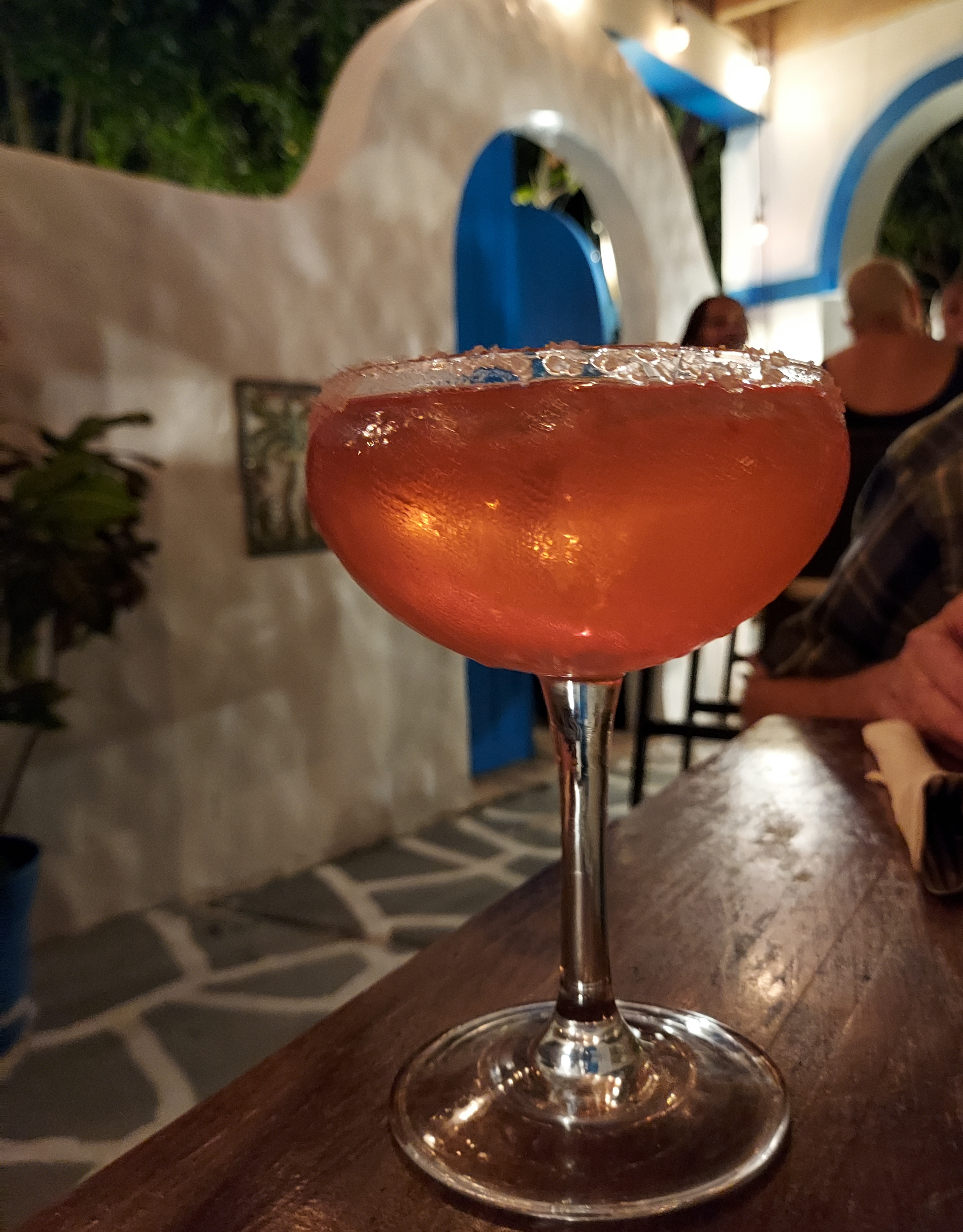 Cane Garden Bay, Leonards.  Opens times check on FB  
t: +1 284-343-5503   
f: https://www.facebook.com/everyonesfavoritebeachhouse/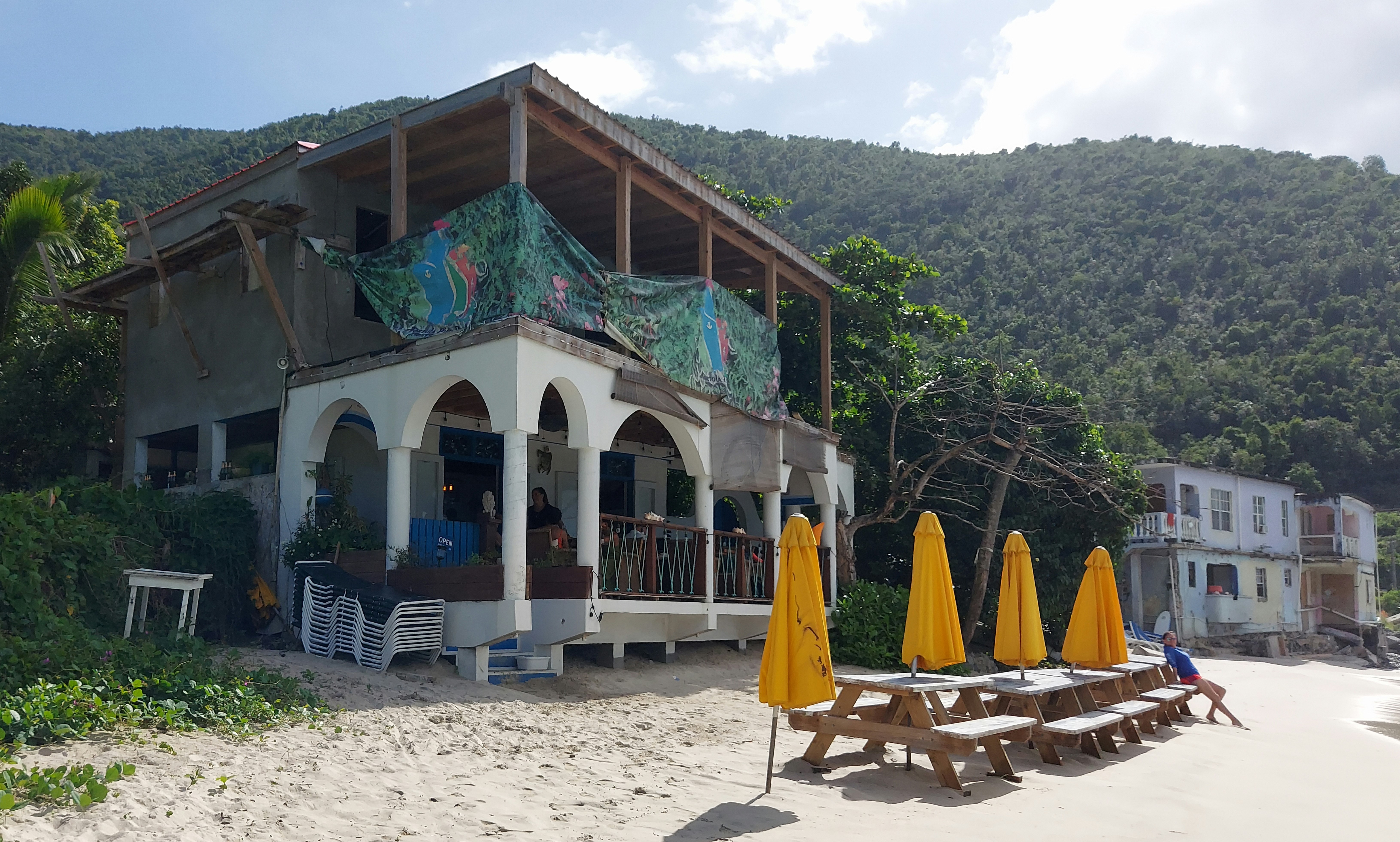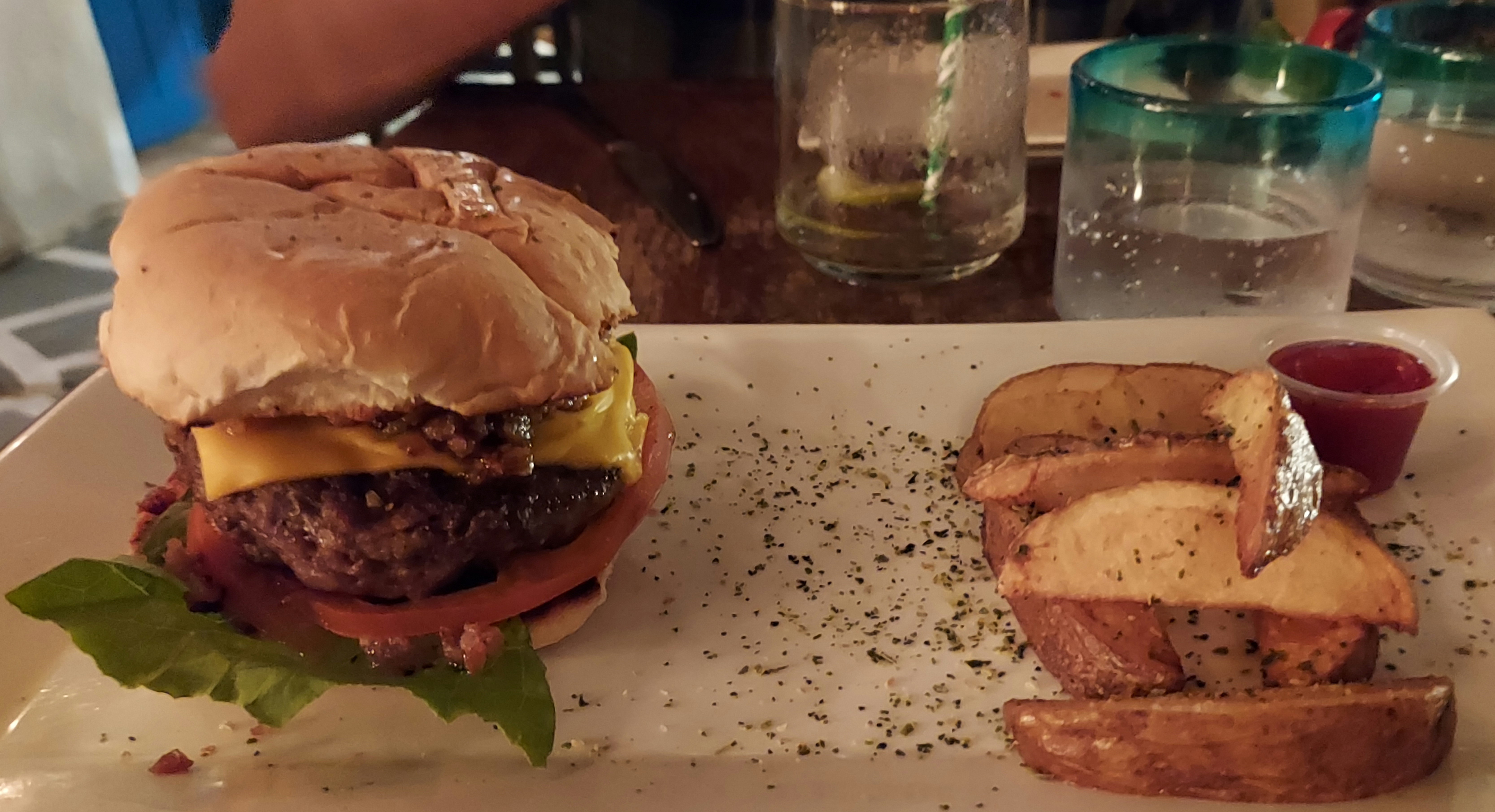 Lady Sarah's

60 Main Street, Road Town.  Opens daily serving breakfast, lunch & little bits of happiness 7.30am to 4pm
w: https://www.ladysarahsfarms.com/
t:  +1 284-443-8011
f:  https://www.facebook.com/ladysarahsbvi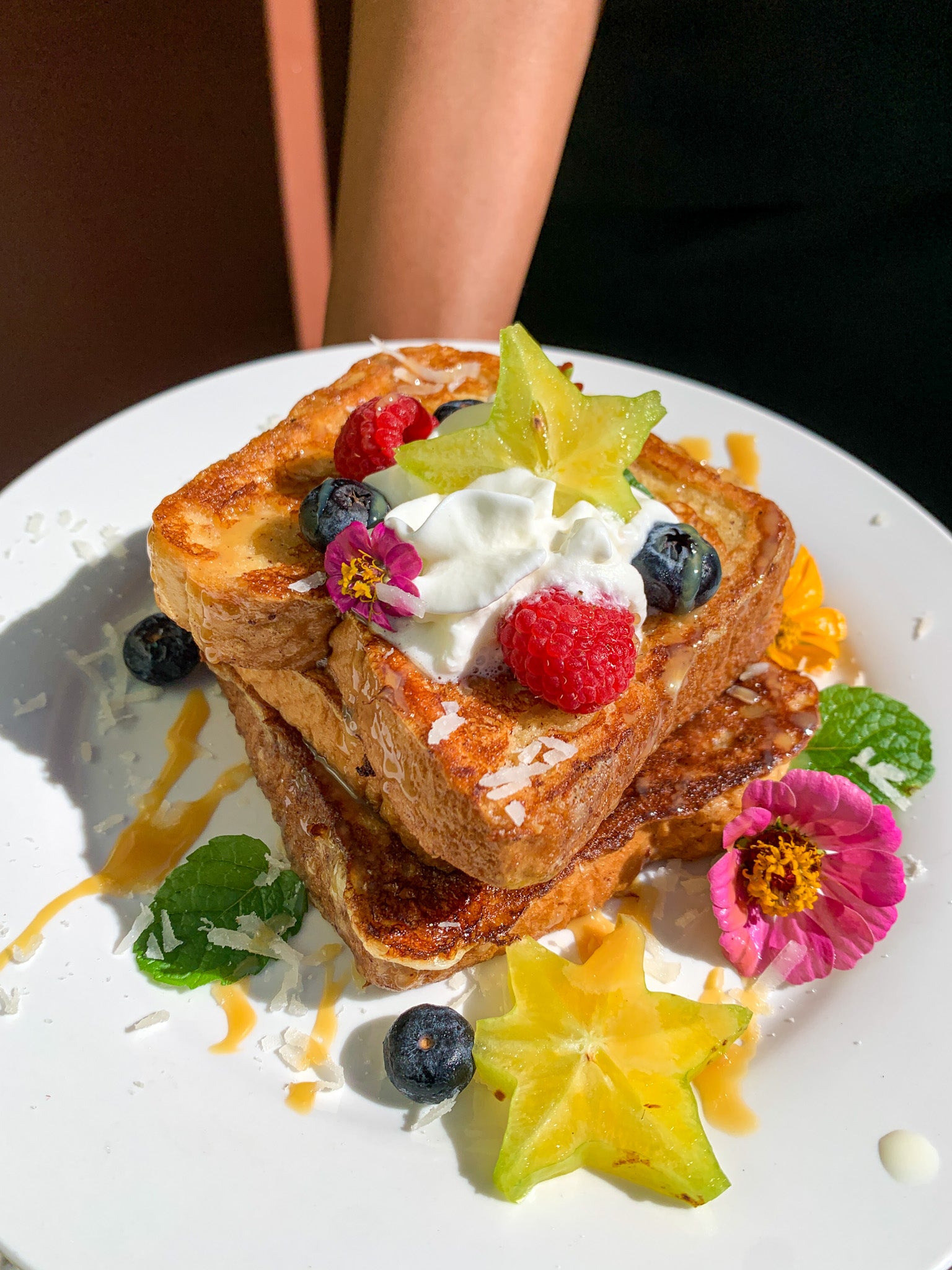 Long Bay Resort - 1748 Restaurant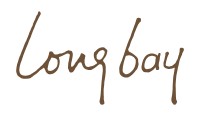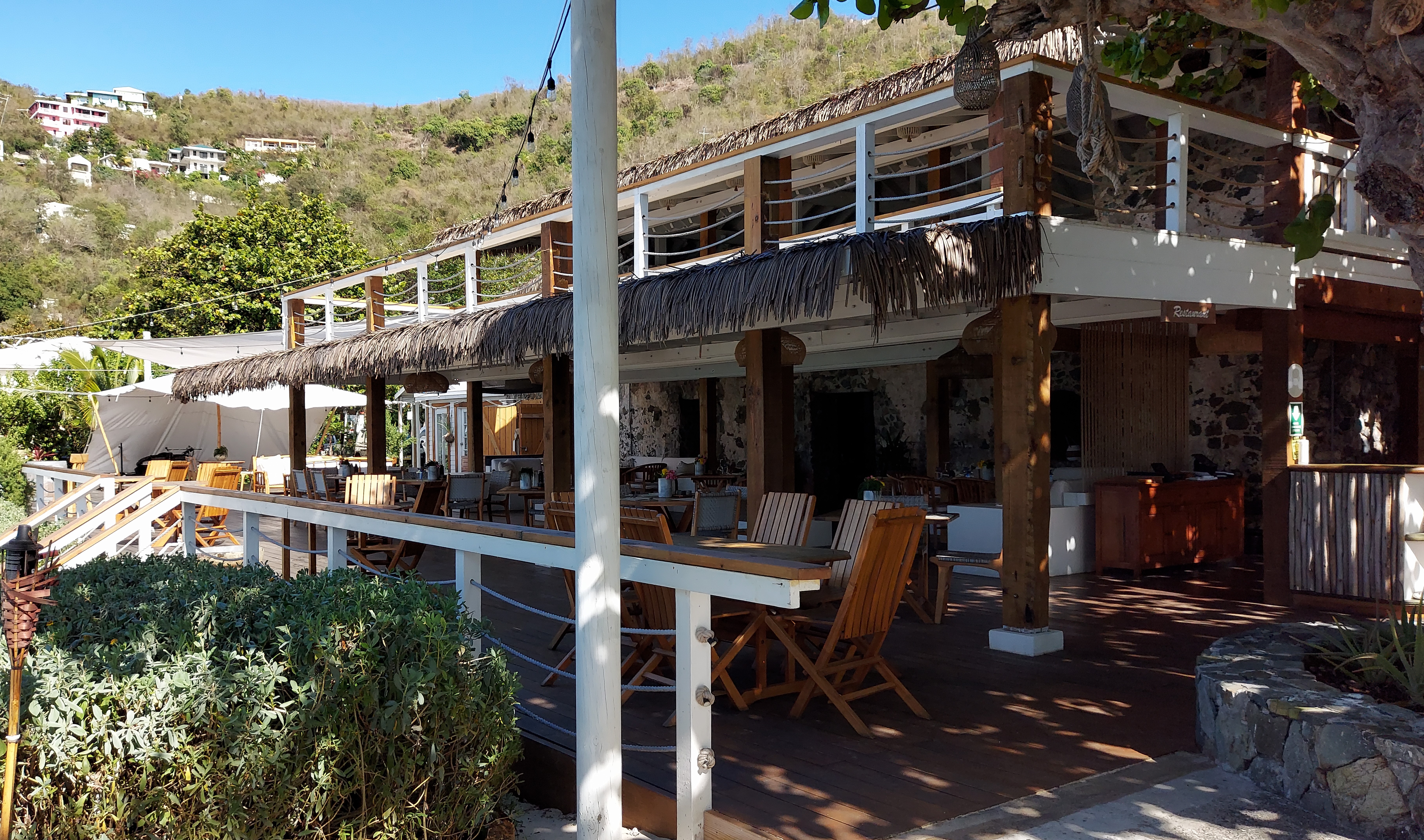 An 18th-century sugar mill, this unfussy yet sophisticated dining experience draws inspiration from Caribbean cuisine. Fresh & healthy meals sourced from the resort's own herb & vegetable garden.  Whether you choose to dine in our beachside restaurant overlooking the pristine white sands & ocean views or unwind with a refreshing drink at our stylish bar, prepare to be transported to a world of pure indulgence.
Breakfast 8am-10am | Lunch 12pm-3pm | Dinner 6pm-9pm | Sunday Brunch 10am-2pm
t: 284 547 7947
w: https://www.longbay.com/eat-drink/
Johnny's Beach Bar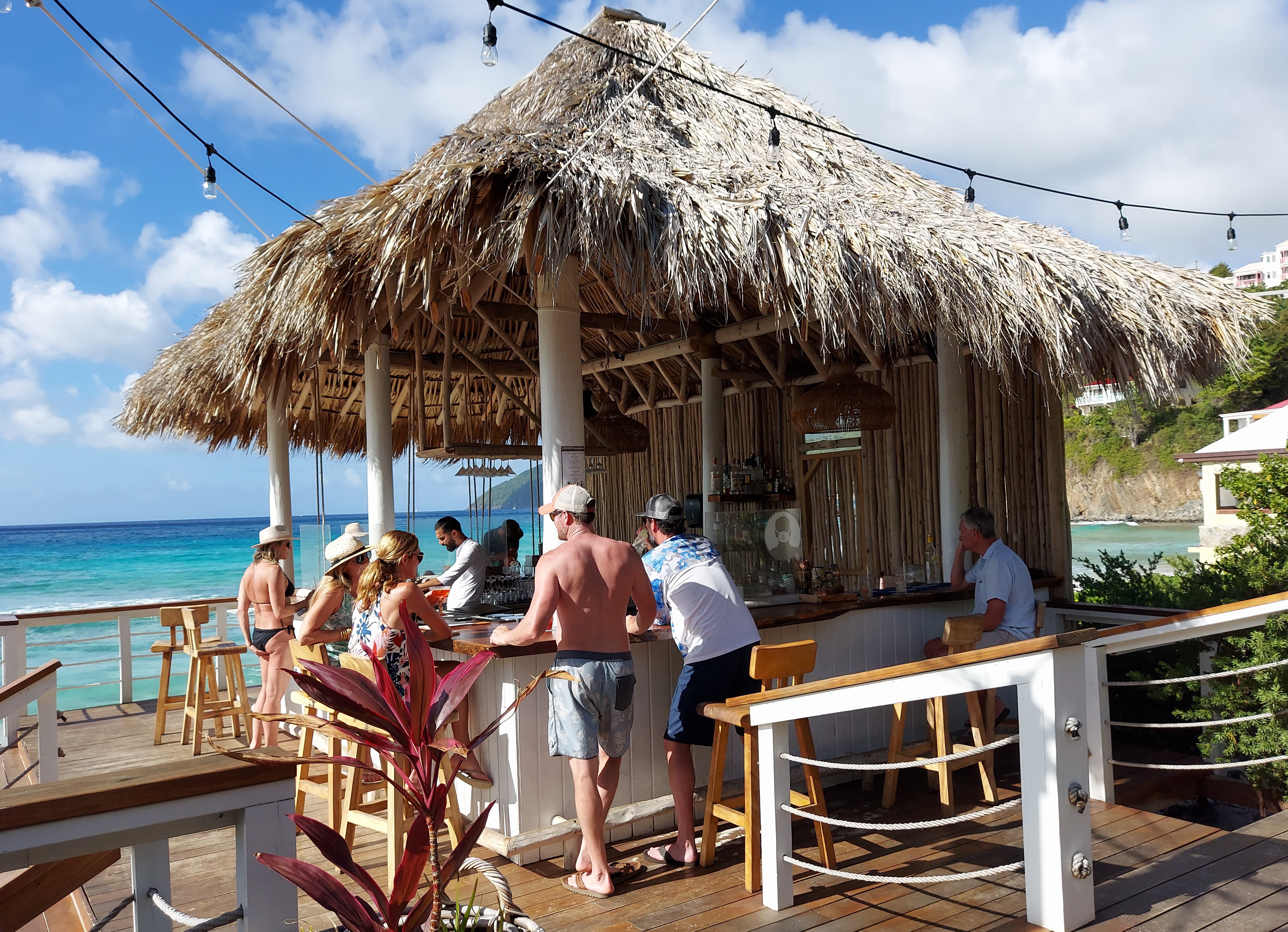 Feel the ocean breeze while sipping signature cocktails infused with Caribbean flavour at Johnny's Beach Bar.  Catch the sunset or savour an evening nightcap. Relax with your toes in the sand as you enjoy live music & entertainment.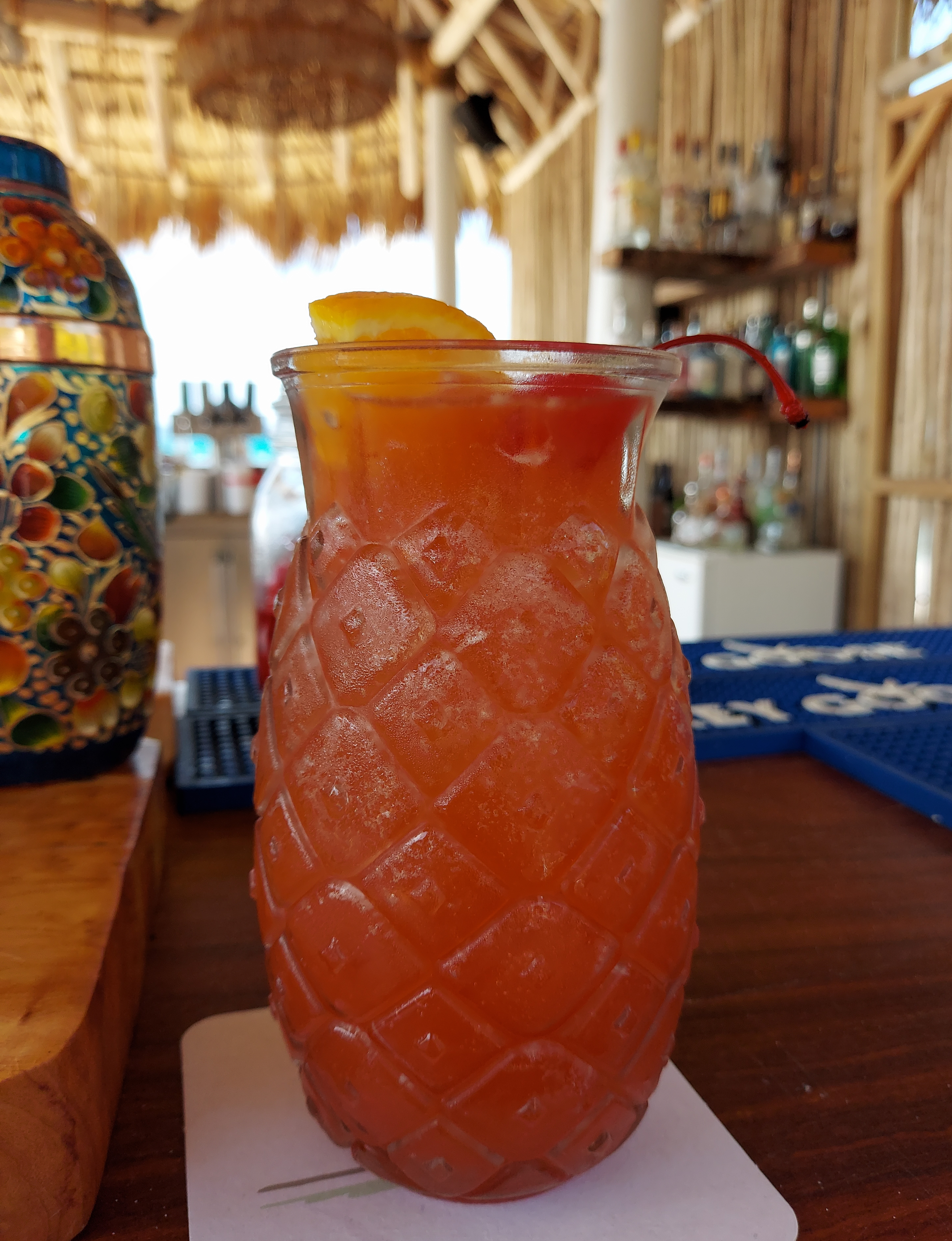 Marina Cay Bar & Grill

(short ferry ride from Trellis Bay on Tortola or moor your own boat, see restrictions)
Cocktails inspired by Caribbean classics. Flavour-packed island favourites, shareables and handhelds. Ice cold beer and a selection of wines are perfectly paired with a day of fun in the sun.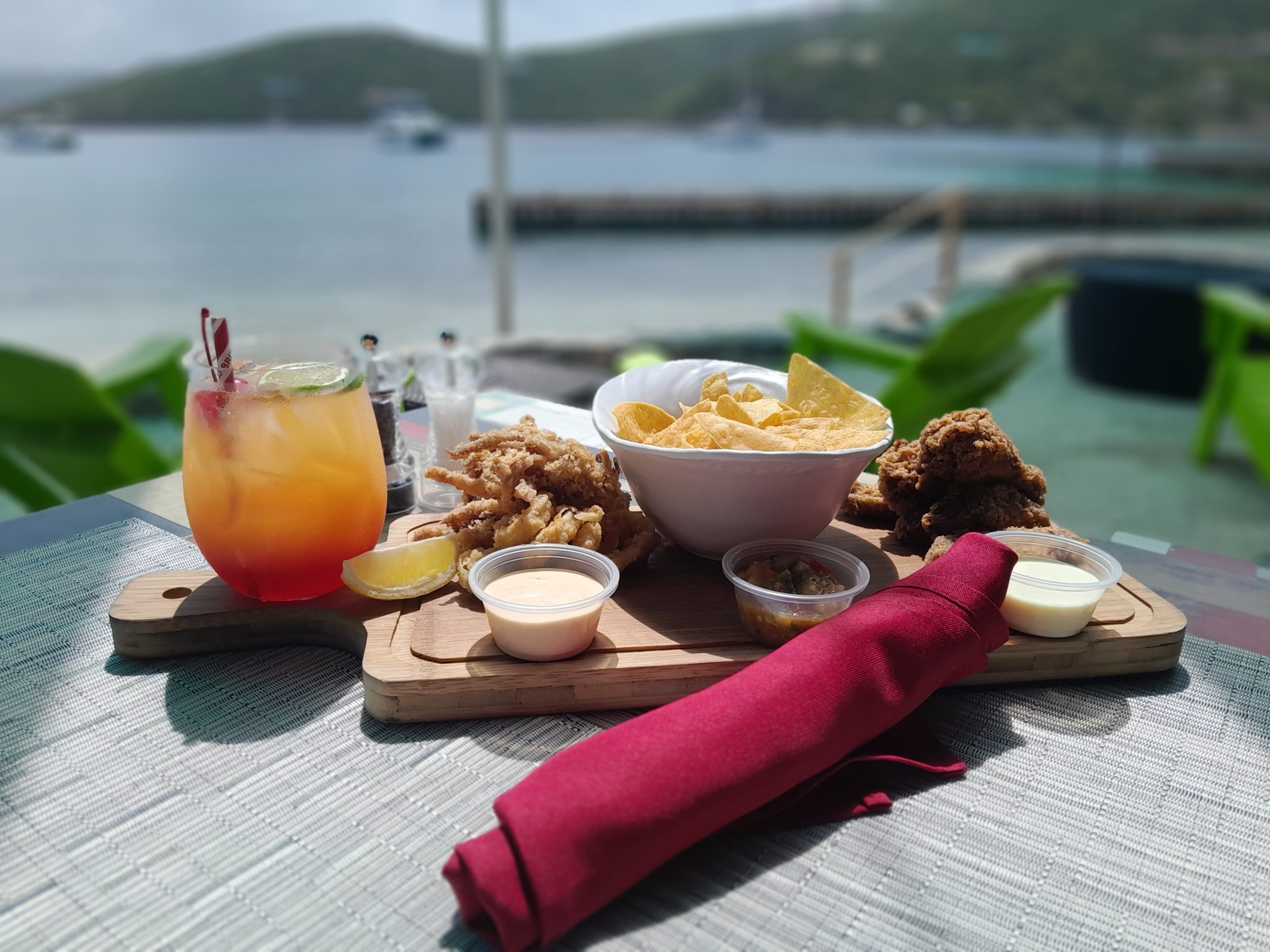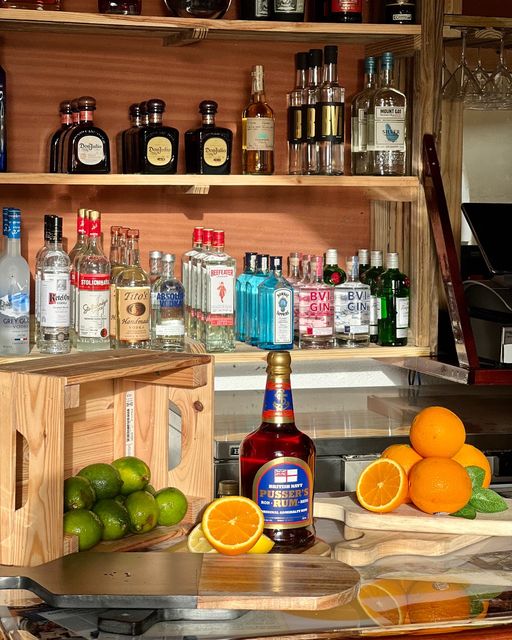 Myett's Garden & Grille Restaurant

Open air dining, featuring fresh lobster, fish, shrimp, steak, vegetarian & much more delicious food-grilled right before your eyes. Sunset Happy Hour daily!  There is always good music & live Island entertainment several days of the week. 
Since 1992 Myett's has been serving up Caribbean Cuisine at its best!  Our dining area & gardens were designed with the ambiance of nature in mind.  Surround yourself in a lovely setting of lush tropical gardens & spectacular sunsets right on the one of the best sugar white sandy beaches, in beautiful Cane Garden Bay.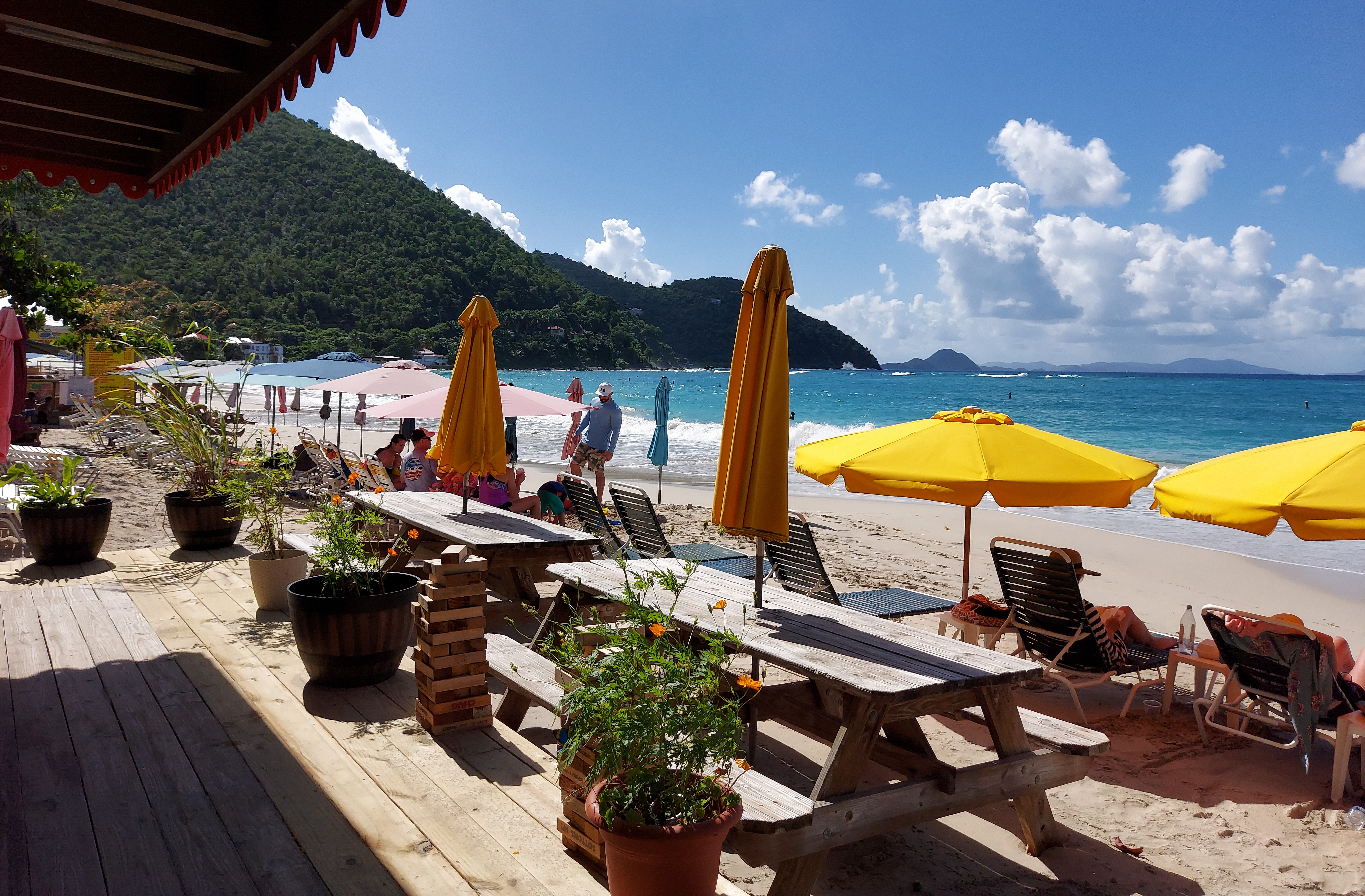 t:  284 495 9649 
w: https://myetts.com/myetts-garden-grille-restaurant/
f:  https://www.facebook.com/MyettsBVI/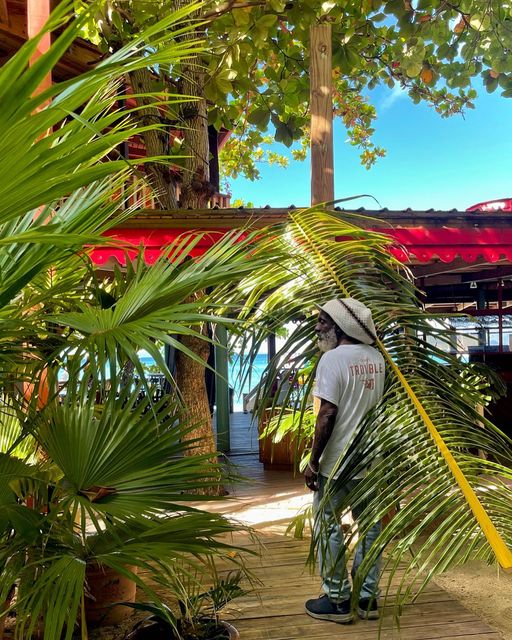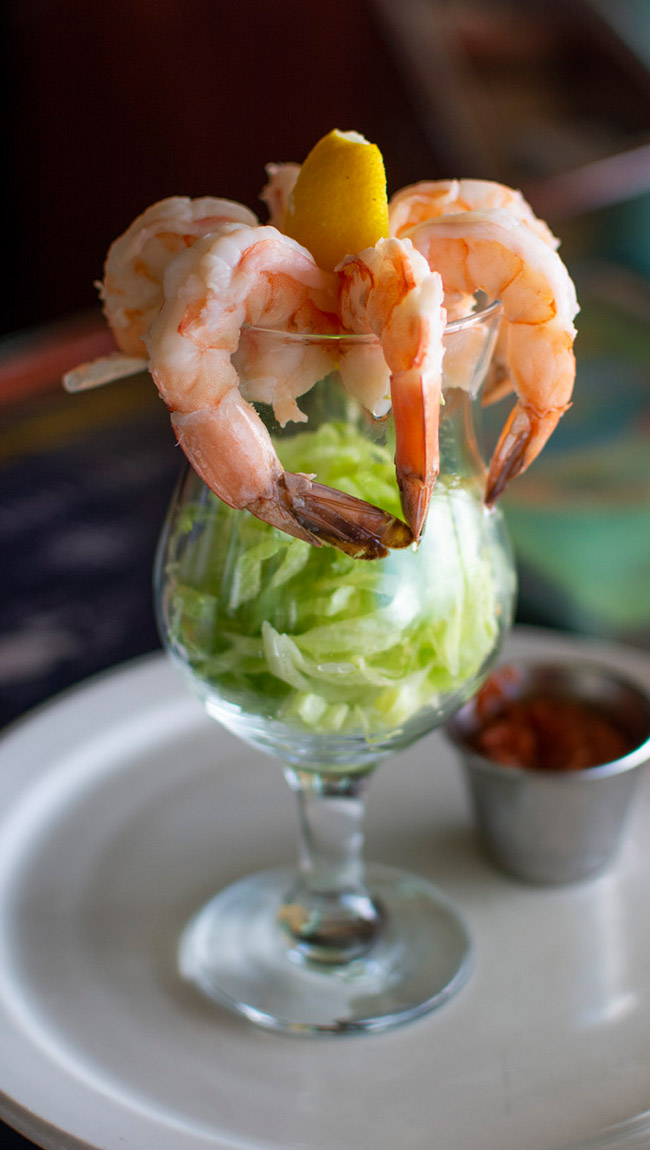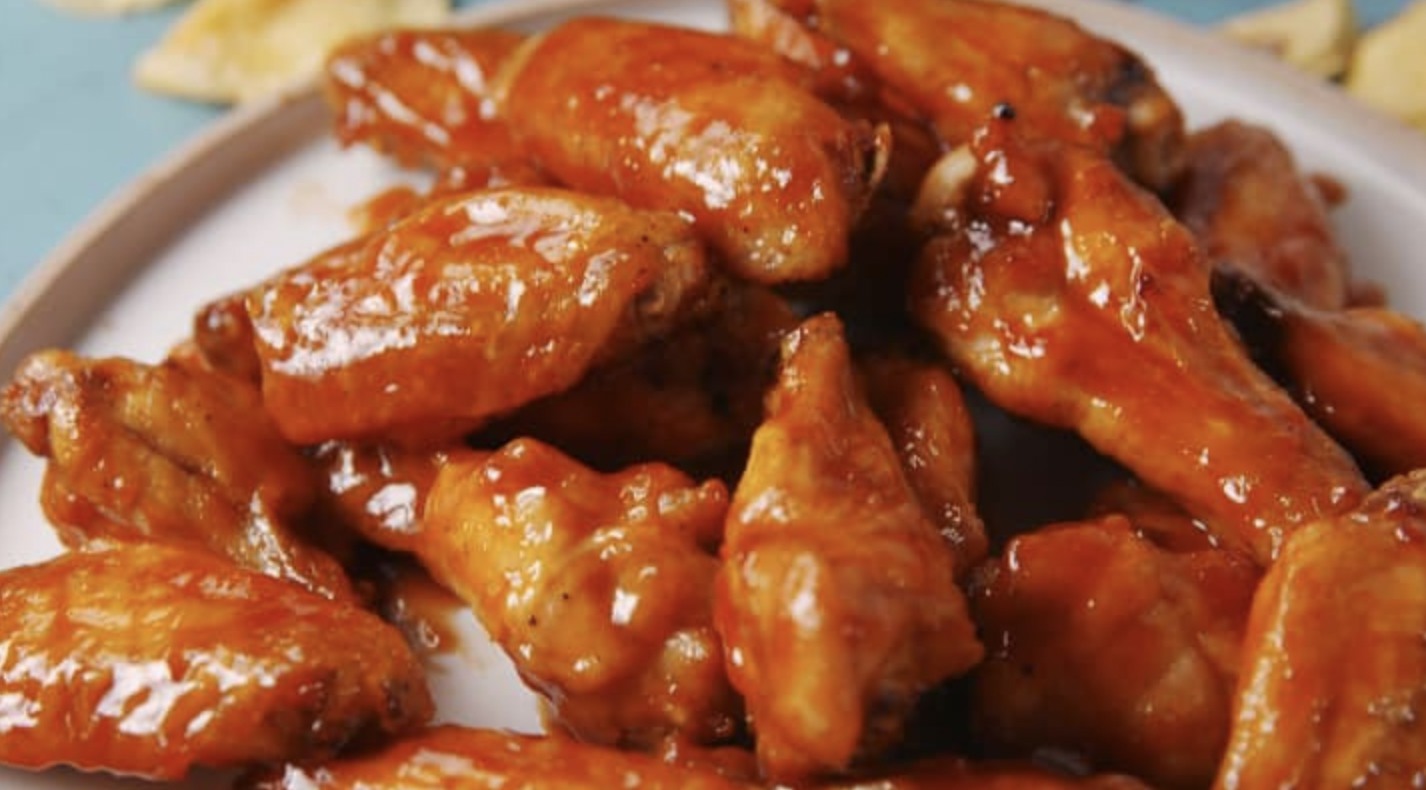 Omar's Fusion Restaurant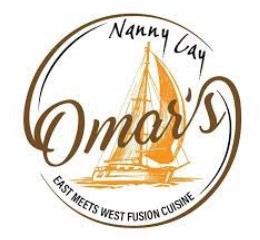 Soper's Hole Marina, Frenchman's Cay & at Nanny Cay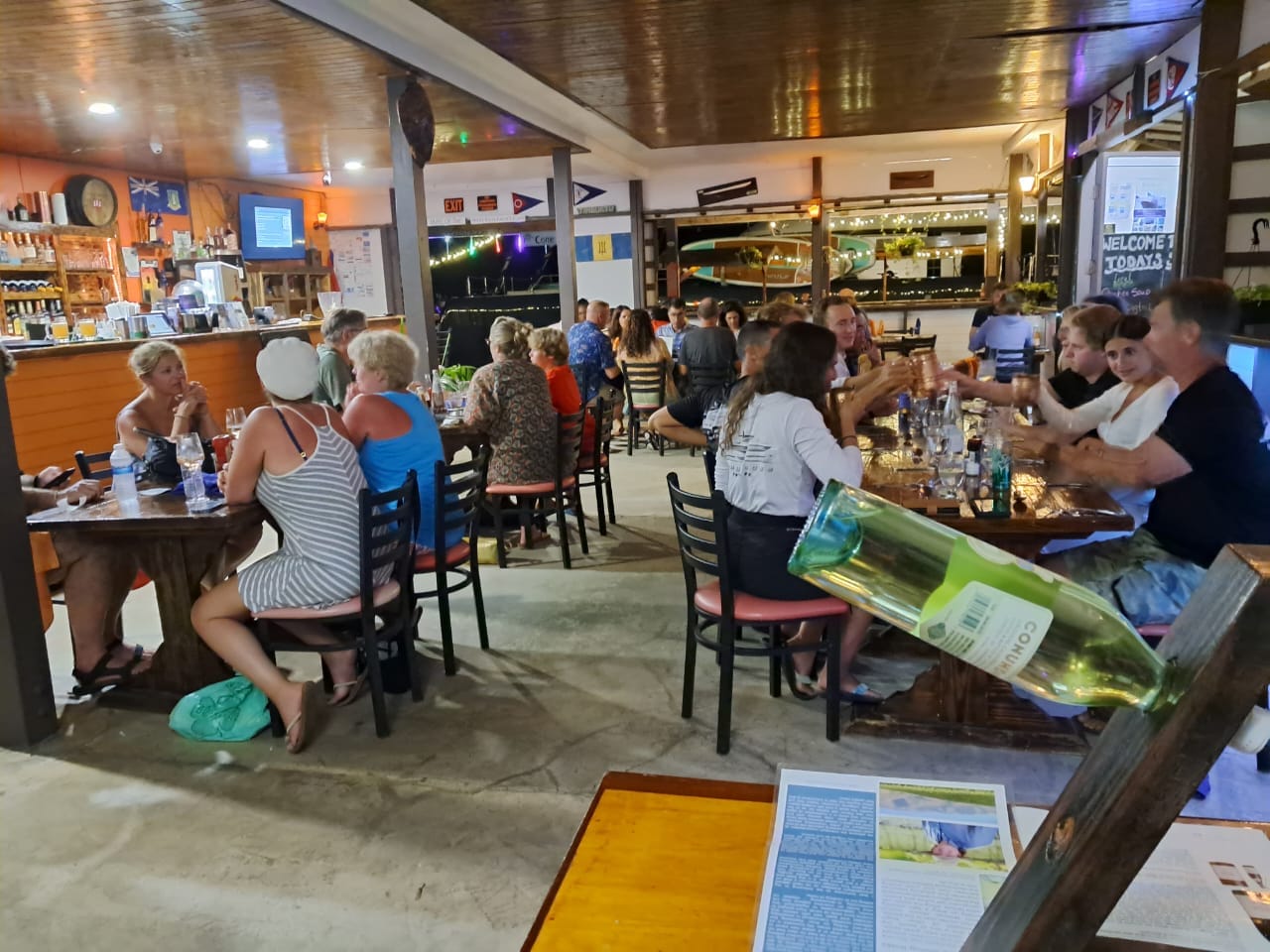 t: +1 284 345 4771 or 346 7771 
w: https://www.omarscafebvi.com/ 
f:  https://www.facebook.com/omarsfusion.bvi
When visiting the BVI, come and have breakfast at the number one spot for the most essential meal of the day at Omar's Cafe, West End, Tortola. The service is great with excellent local as well as international cuisines, try any one of our succulent dishes or sandwiches and let your taste buds reach their full potential.

We are open 7 days a week (daily) providing delicious food at the convenience of the early birds as well as the late risers.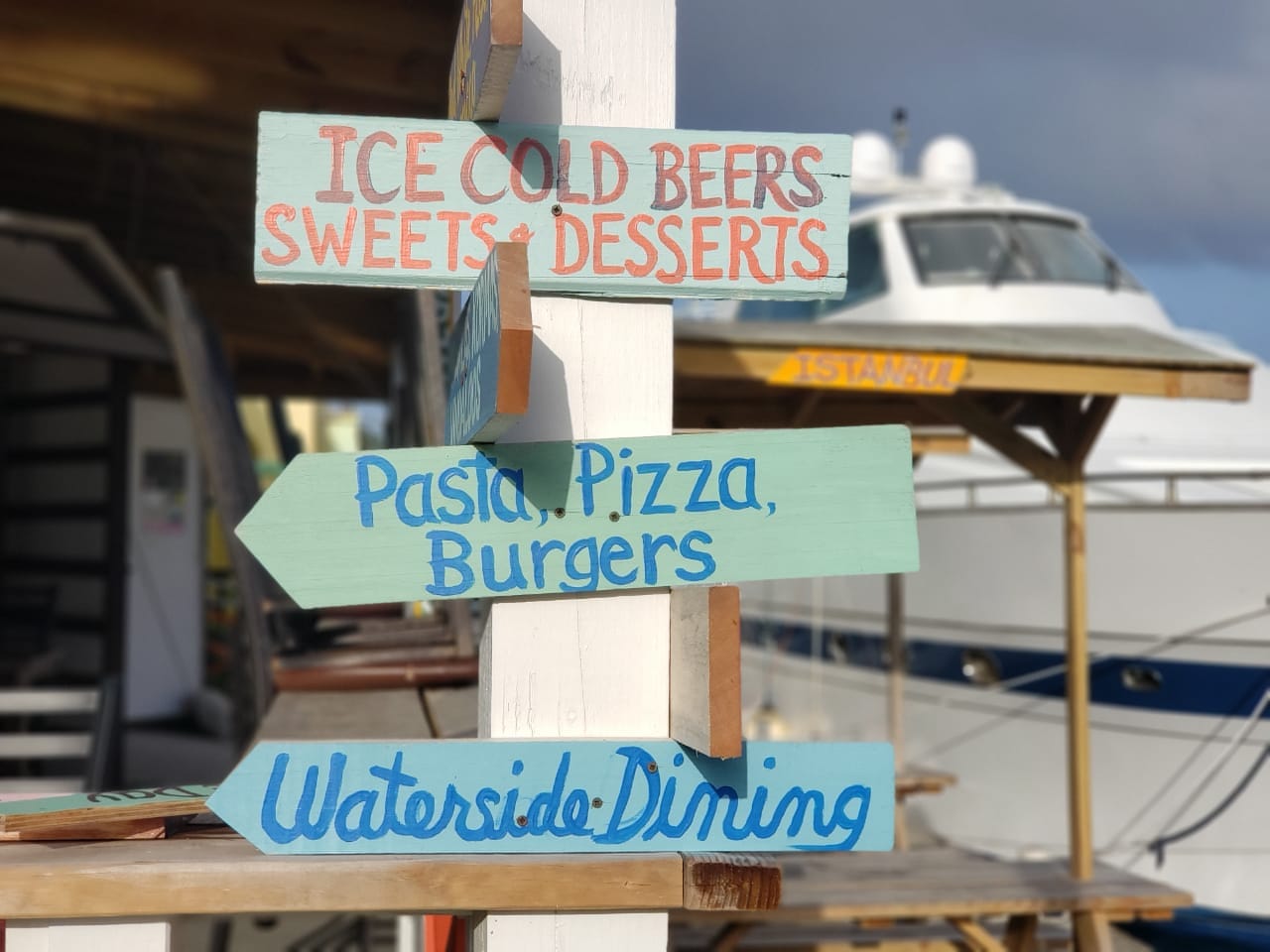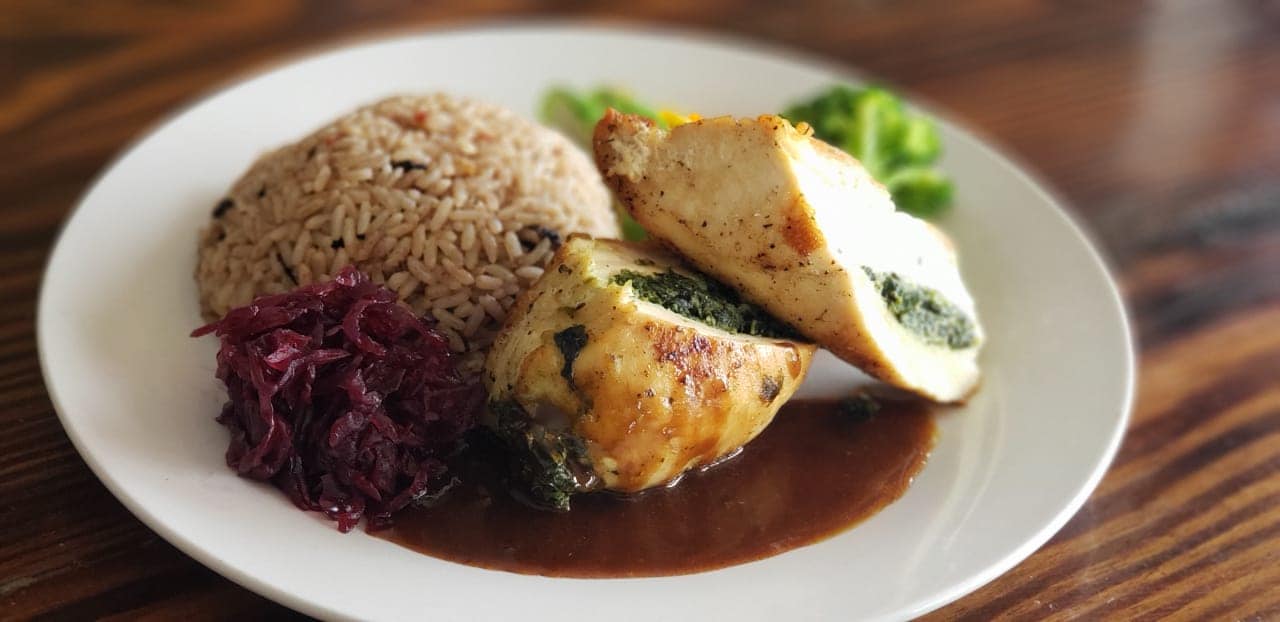 Omar's Coffee House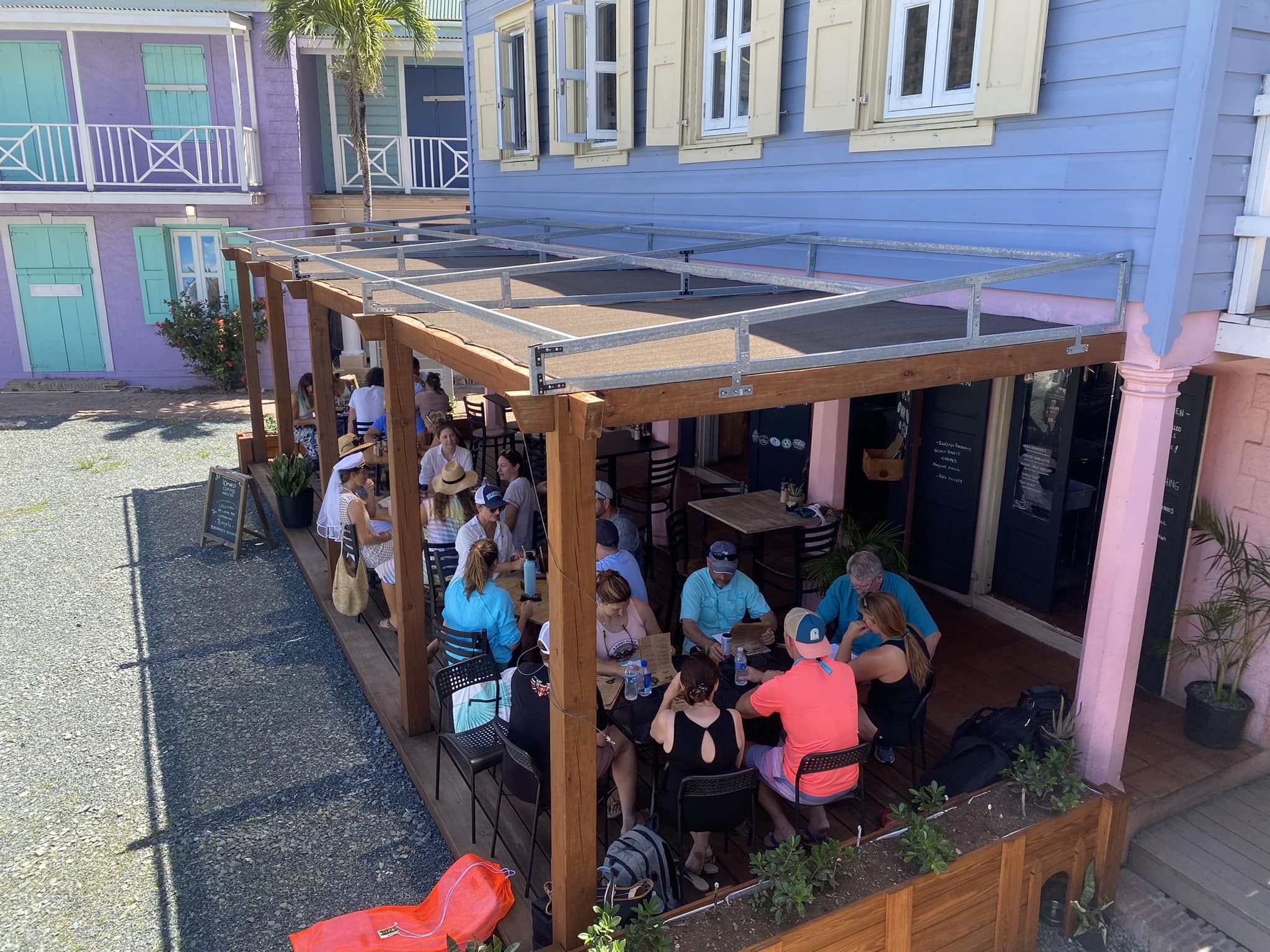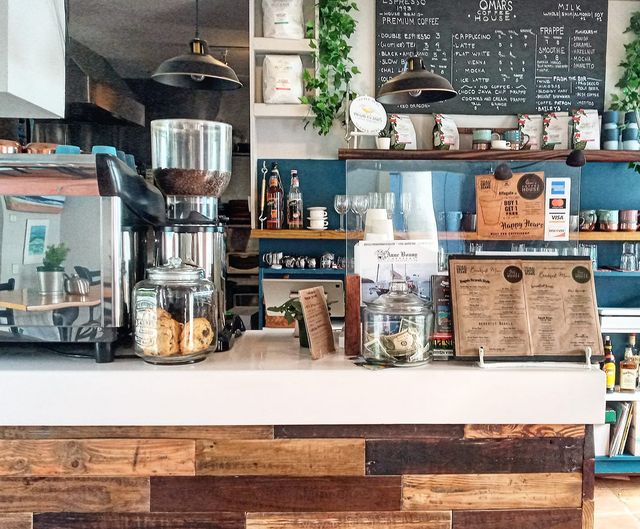 f:  https://www.facebook.com/coffeehousebvi
w: https://omarscoffeehouse.com/
Peg Legs

Beach Bar or Grill Shak at Nanny Cay - Open Daily
Beach Bar 11am to 11pm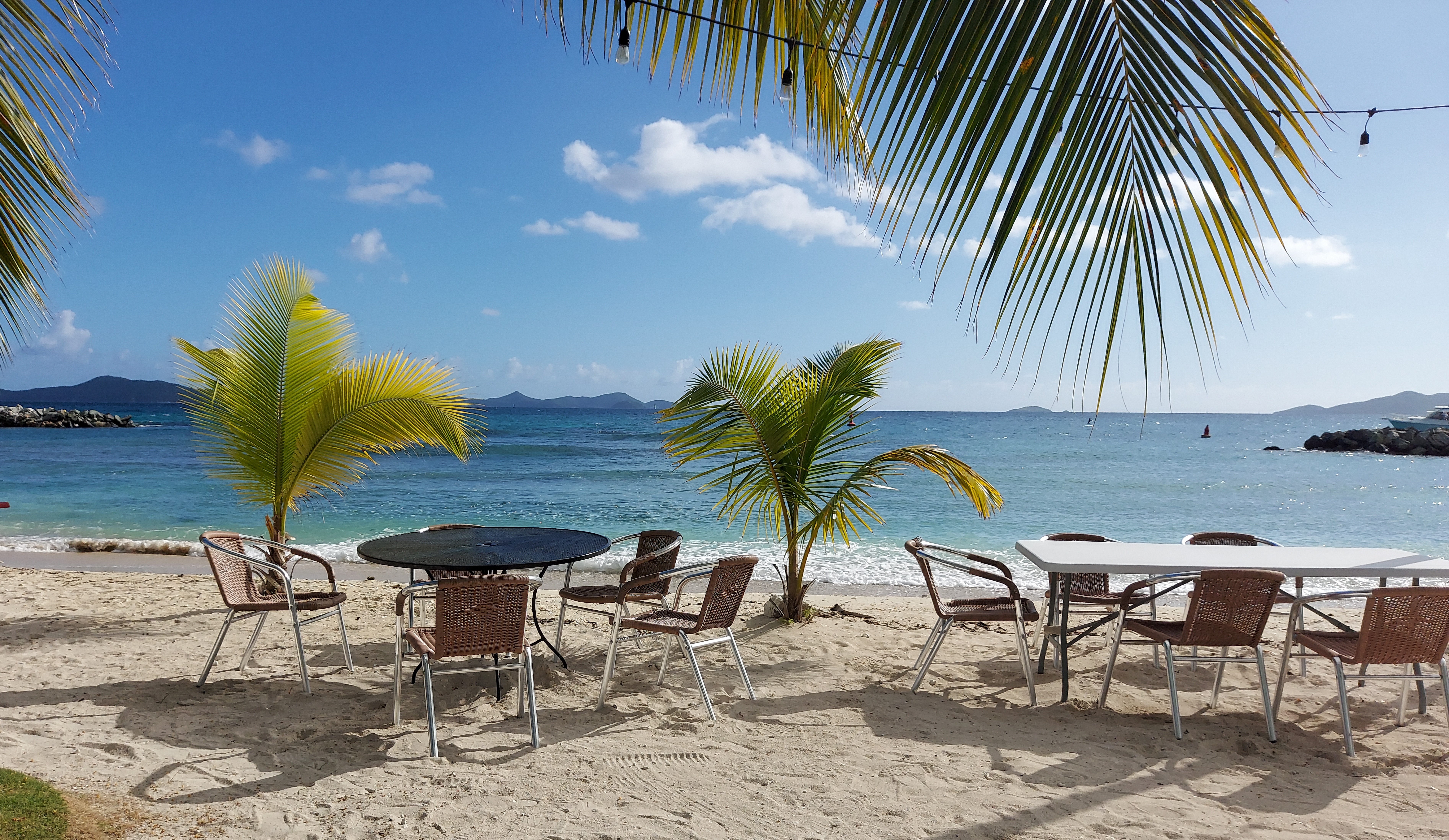 Alfresco dining on the beach, and our famous Beach Bar, at the entrance to the inner marina.  Serving lunch and dinner 7 days a week.   For menus, specials, events visit:-
f:   https://www.facebook.com/NannyCayRestaurantsAndBars
w: https://nannycay.com/restaurants/
e:  https://nannycay.com/restaurants/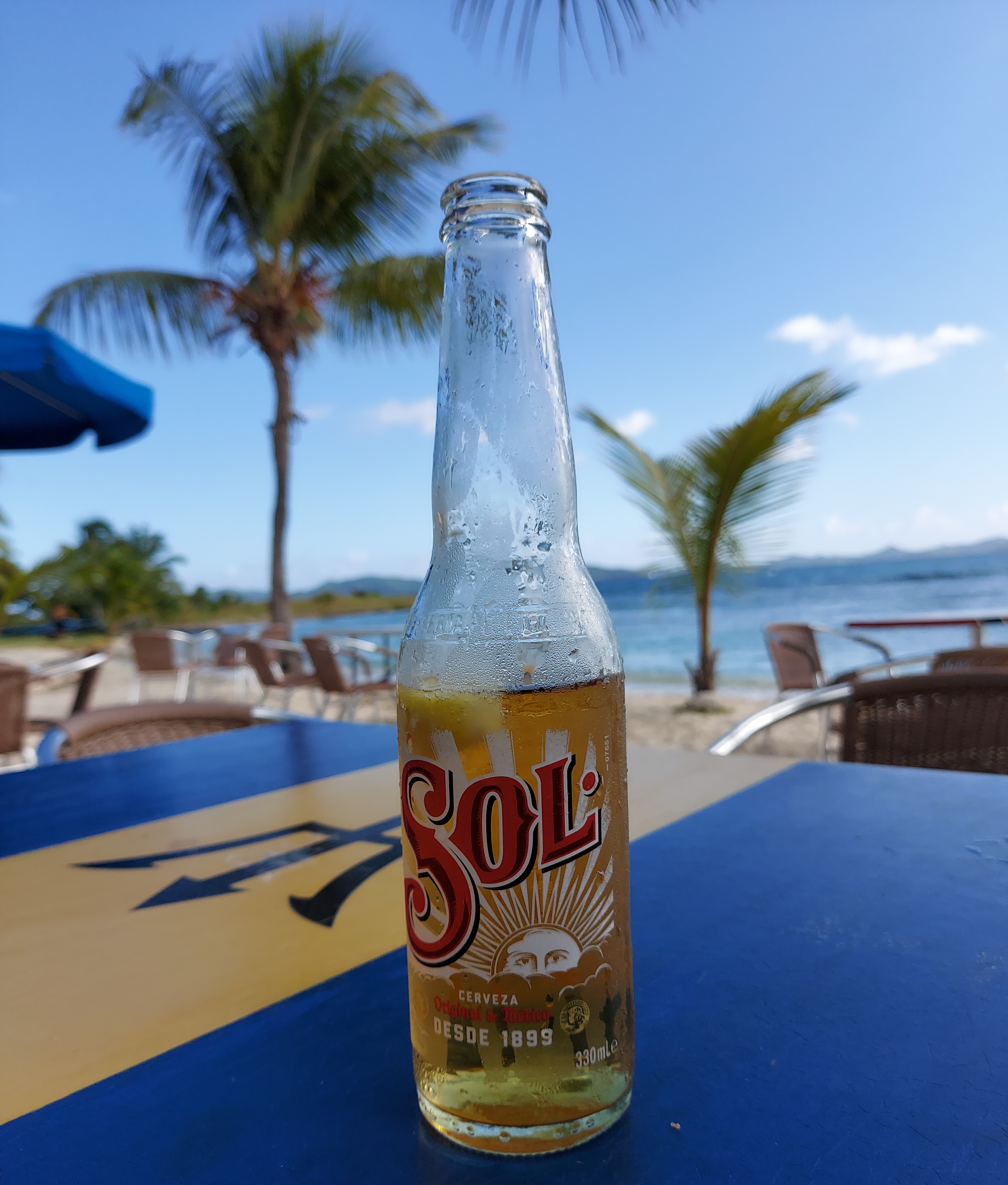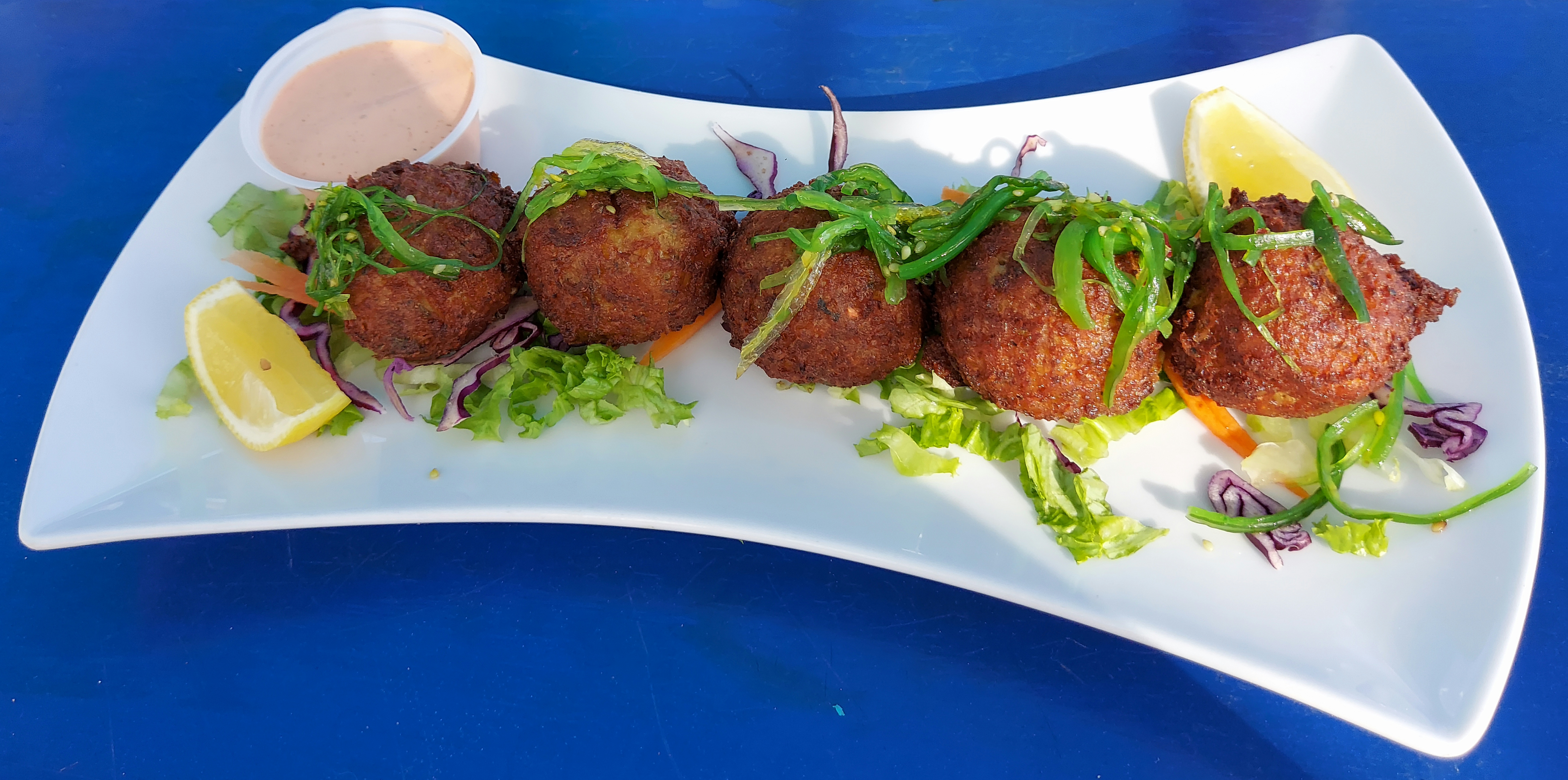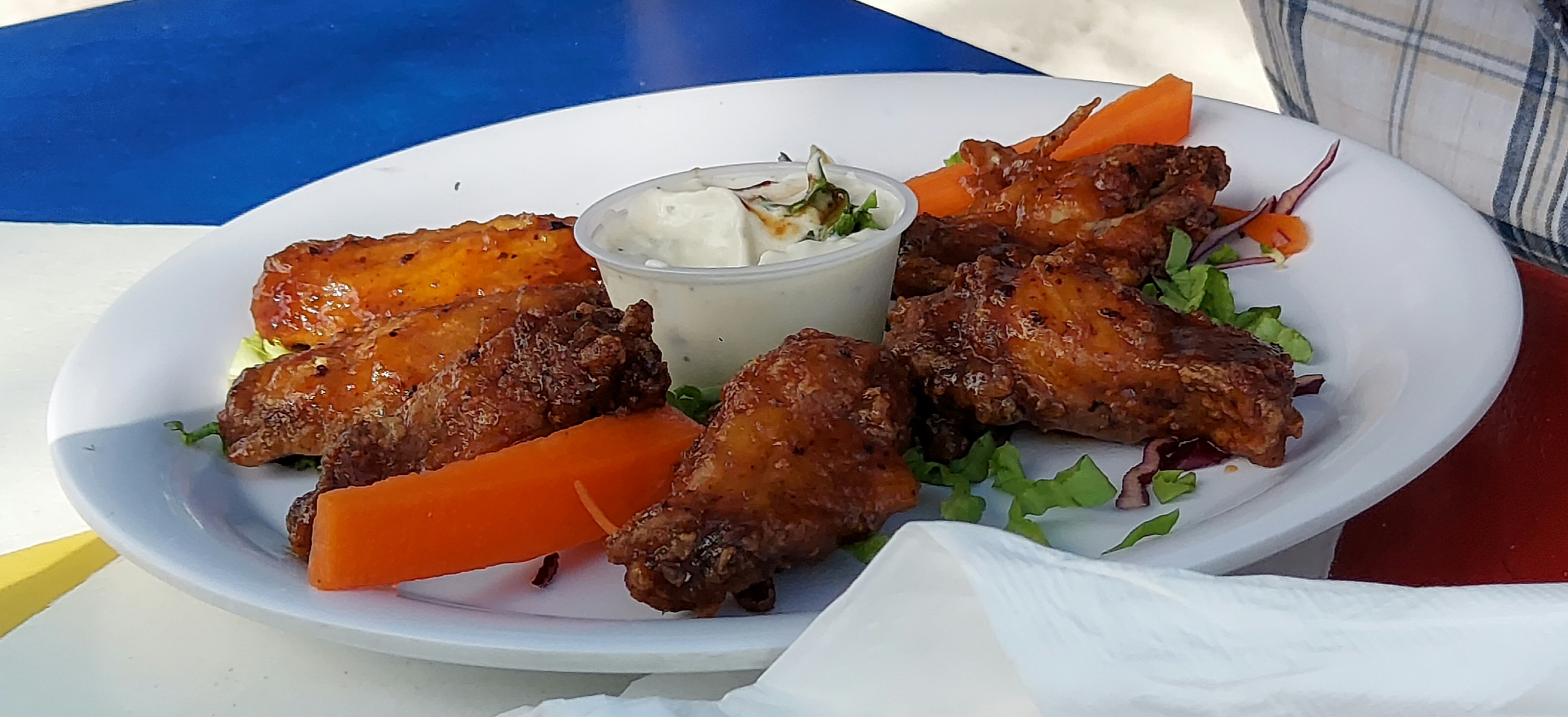 Pussers Road Town Pub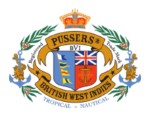 WaterFront Drive Road Town, VG1110, British Virgin Islands
w: https://pussers.com/our-locations/pussers-road-town-pub/
f: https://www.facebook.com/PussersBritishVirginIslands/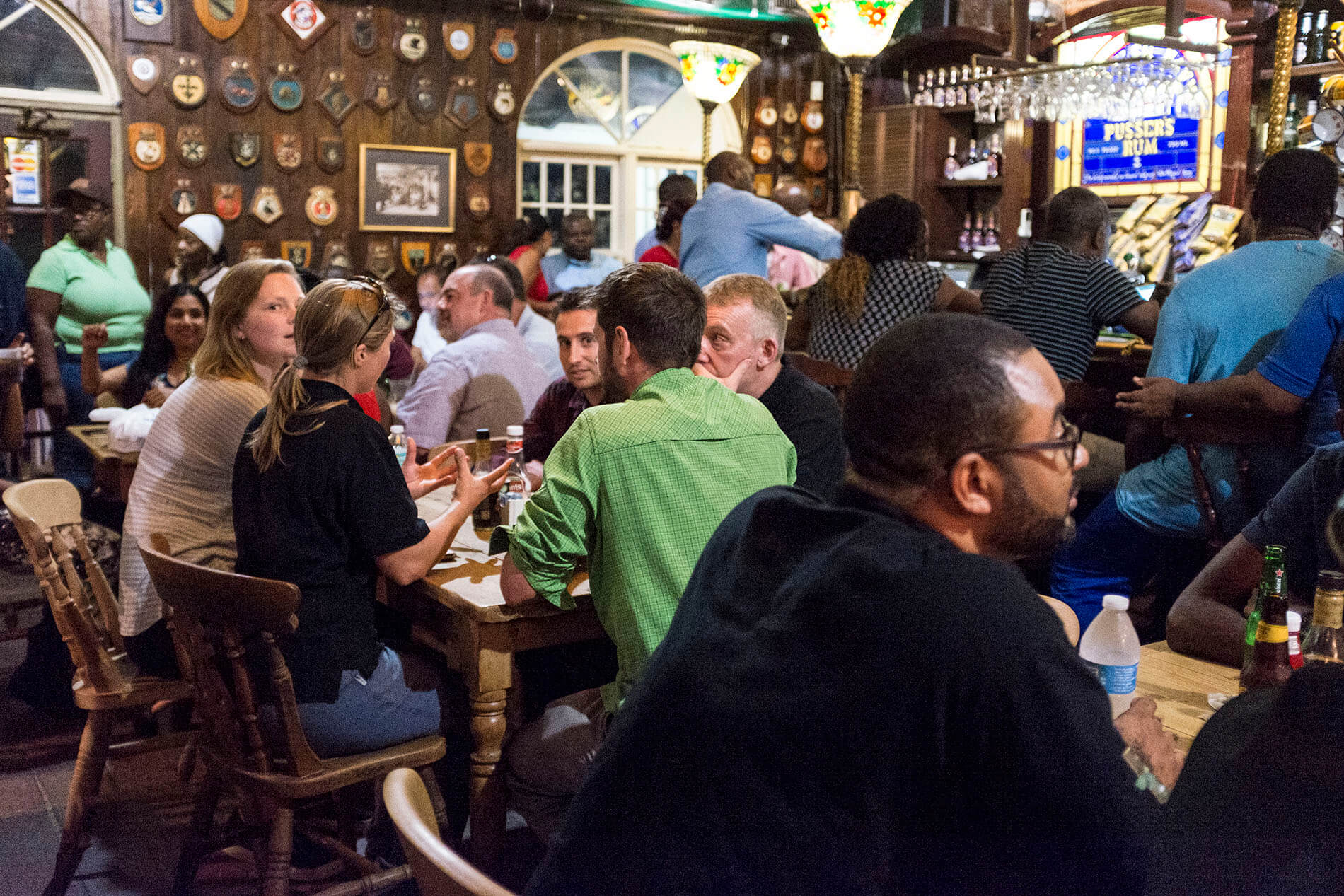 It's well known for their tasty pub fare, pizzas &c of course their signature drink, the Pusser's Painkiller.  Made with Pusser's Royal Navy rum, pineapple & orange juices & cream of coconut.
The predictable menu includes pizza, shepherd's pie, fish & chips, burgers & occasional seafood specials. Dine inside in air-conditioned comfort or outside on the veranda, which looks out on the harbor. 
Sebastian's Seaside Grille

Apple Bay, Tortola, BVI
f:  https://www.facebook.com/sebastiansonthebeach
w: https://sebastiansbvi.com/restaurant/
i:   https://www.instagram.com/sebastiansbvi/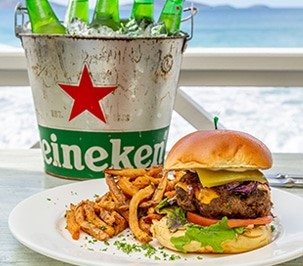 Sebastian's is one of the islands favourite dining spots, offering a wonderful fusion of Mediterranean and Caribbean cuisine. Whether dining in our restaurant or on our lovely, covered patio, you are sure to have a wonderful experience.  With beautiful views, attentive staff & great food, Caribbean cuisine right on the water in Little Apple Bay!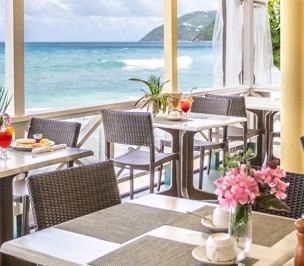 Seven at the Pier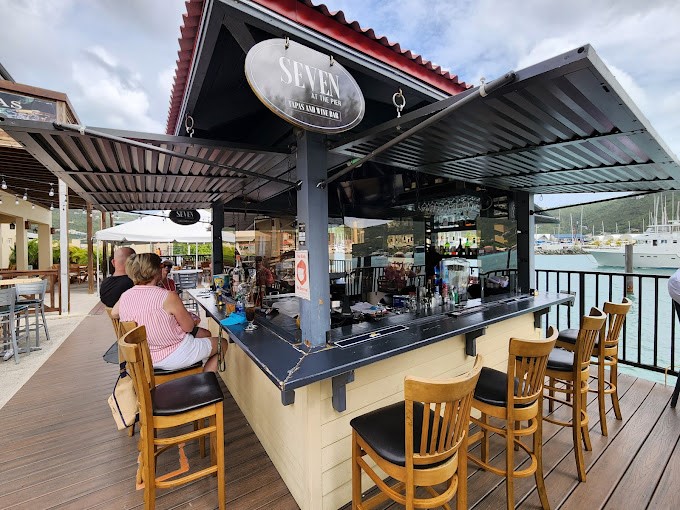 Customs House No 4 Pier Park, Administration Dr, Road Town, British Virgin Islands
f: https://www.facebook.com/SEVENATTHEPIER/
t:  + 1-284-494-7707
Established in 2019, Seven at the Pier is the newest addition to the Virgin Islands culinary scene. We boast a curated menu of Caribbean and Asian infused fares with a style meant to take the Virgin Islands dining experience to an elevated level.  Tortola's Pier Park in Road Town.  Lovely dining indoors or Alfresco!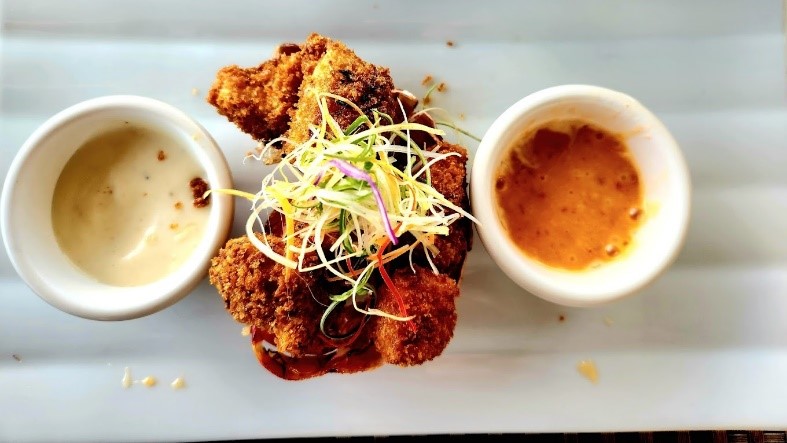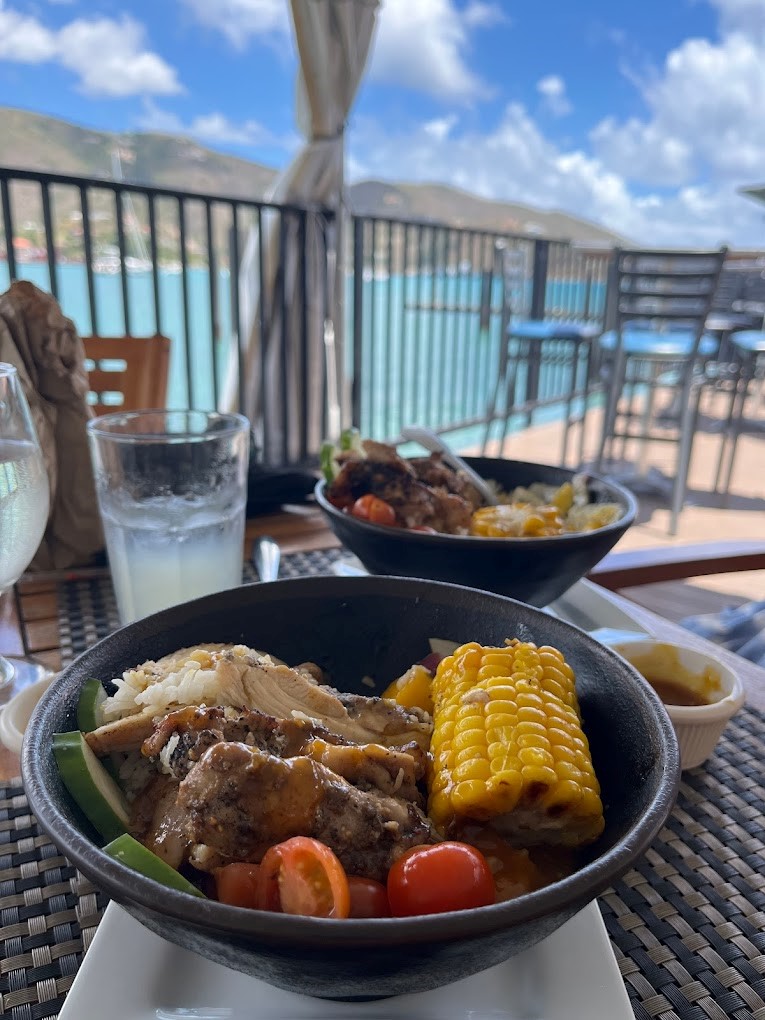 Stoutt's Lookout
Stop by for a drink located at Windy Hill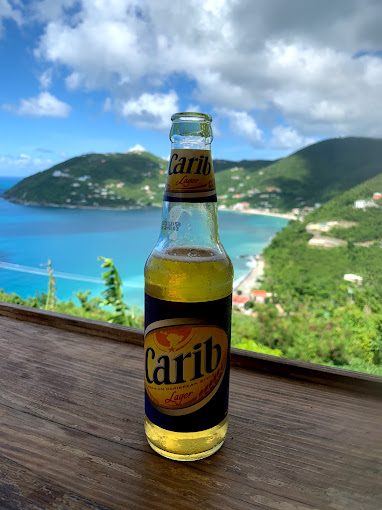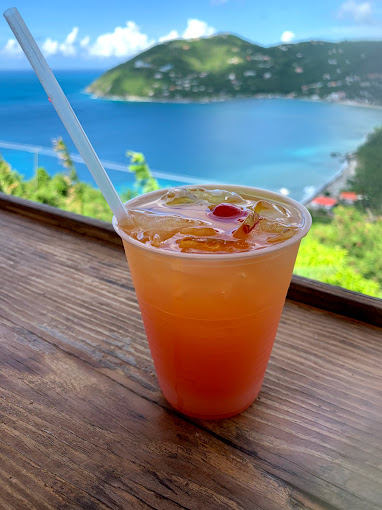 Stoutt's Lookout is perched at the top of Windy Hill at the intersection that leads down to Cane Garden Bay.  The views from the bar are fabulous, the breeze is wonderful as well!  It's the ideal place to hang out, enjoy the spectacular view of Cane Garden Bay, enjoy a refreshingly cold drink & days when the kitchen is open, have a light snack to keep you going.
Sushi Bar

Entrance and curbside pick up at the north side of the parking lot at the intersection of Administration Drive and Waterfront Drive.
f: https://www.facebook.com/sushibarbvi/   
t:  284 495 1122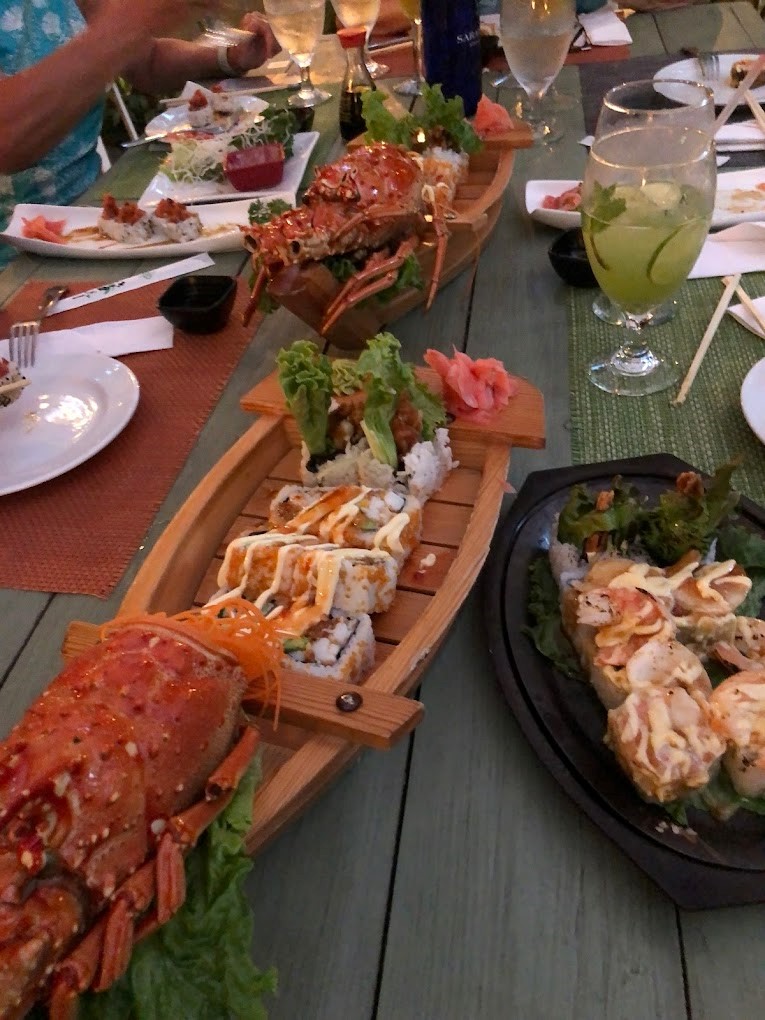 SushiBar combines the art of sushi with a passion for service excellence.  The courtyard setting, nestled in the heart of Road Town, has been cleverly crafted to create an informal and elegant dining atmosphere surrounded by twinkle lights and lush tropical foliage. Tables are available for covered or al fresco dining. This enchanted garden is perfect for romance, sharing dinner with friends and family, and private celebrations.
The courtyard setting, nestled in the heart of Road Town, has been cleverly crafted to create an informal and elegant dining atmosphere surrounded by twinkle lights and lush tropical foliage.  Mon to Sat 12 noon – 10pm. Takeout – place online orders between 11:30am & 8.30pm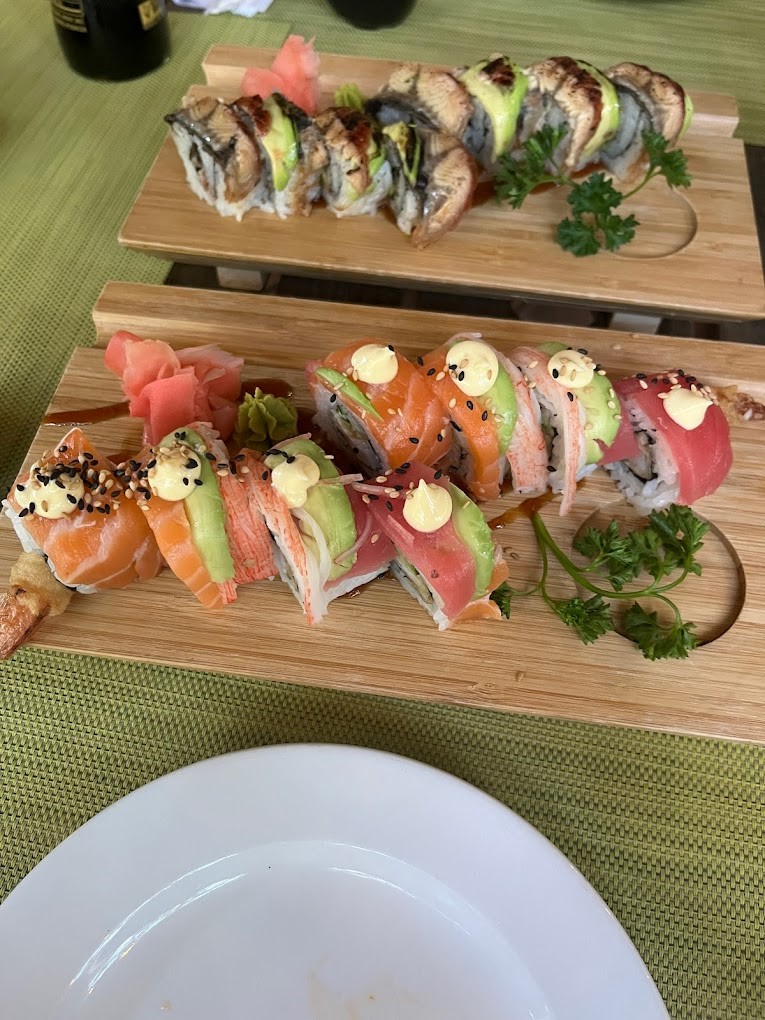 Sugar Mill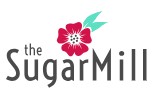 Little Apple Bay
Dinner is served seven nights a week in the Rum House and on the Terrace, breakfast is served Mondays thru Saturdays on the Terrace. (Sunday brunch is served at the Sugar Mill's beach restaurant, Tramonti.)
t: 284-344-8612 
w: https://www.sugarmillhotel.com/restaurants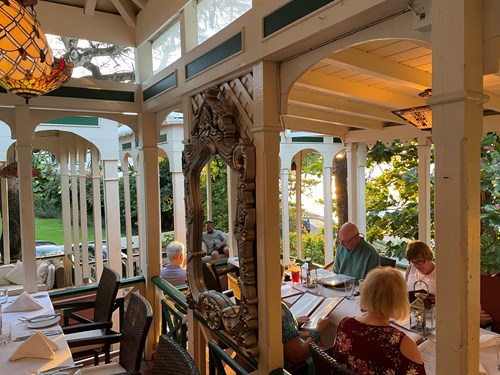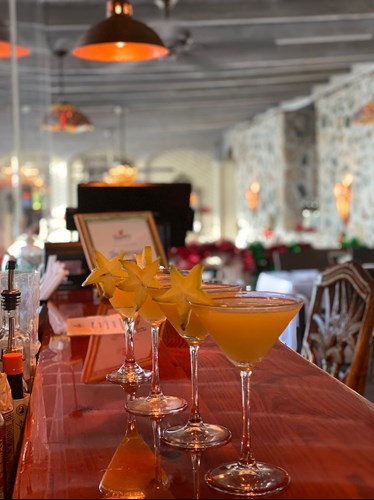 TRAMONTI
a Mediterranean themed casual restaurant right on the water - pastas, salads, mussels.

The Watering Hole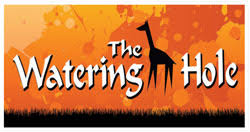 Wikham's Cay, Road Town, Tortola Road Town, 
The Watering Hole opened it's doors in 2007, serving wine and Tapas in the evening.  About a year later, we began offering Pizza on Fridays and Burgers on Thursday. Now they offer Breakfast & Lunch.  Opening Monday to Saturday.
t: 284-346-5950 
f: https://www.facebook.com/The-Watering-Hole-211329265570508/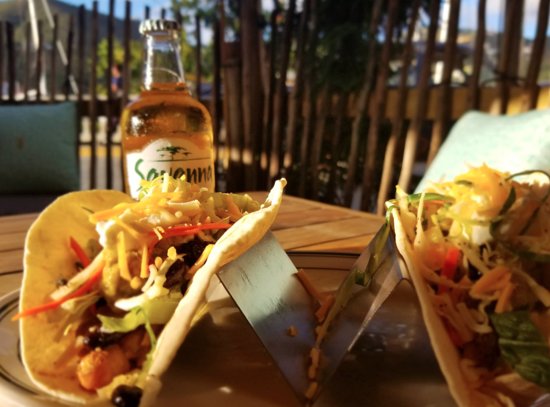 Trellis Bay Market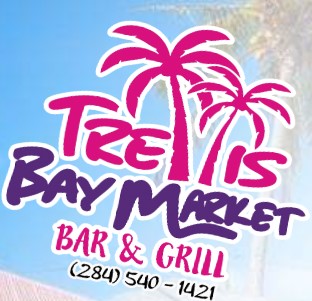 Trellis Bar & Grill, serves as a dockside hangout with frigid beers, mixed drinks & island scenery.  The Bar has been serving the BVI since 2010 & has since expanded into a Jerk Hut serving fresh Jerk/BBQ daily.  Trellis bar opens at sunrise with their Caribbean Breakfast serving ackee, saltfish, johnnycake, assorted sandwiches on their signature Coco bread, freshly brewed flavours from Virgin Islands Coffee Roasters.  Monday - Thursday 6:00am - 9:00pm, Friday - Saturday 6:00am - 11:00pm & Sunday - 9:00am - 6:00pm, 365 Days A Year!
w: https://trellisbaymarket.com/ 
t: 284 540 1421 c: 284 341 6077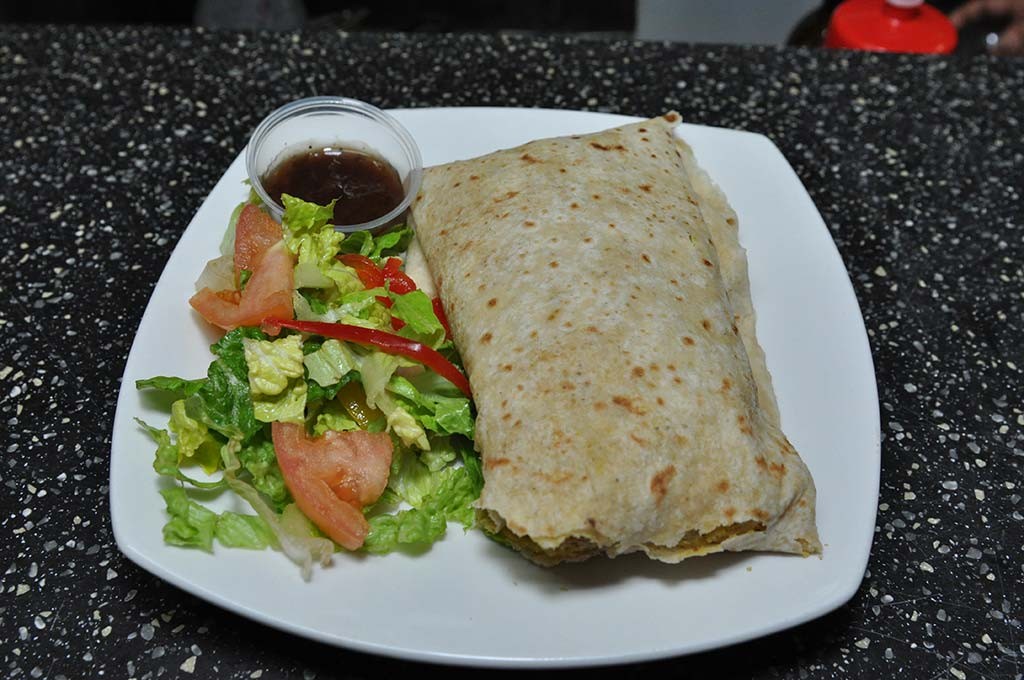 Tropical Fusion Beach Bar & Grill
Located on Long Bay Beach in West End, has reopened their restaurant. Enjoy great food and an amazing seaside view of Long Bay. Monday to Saturday 10-4 pm for lunch and 5-9 pm for dinner. Closed on Sundays.
t: 284 495-3435 
e: tropicalfusionbvi@gmail.com   
w: http://www.tropicalfusionbvi.com/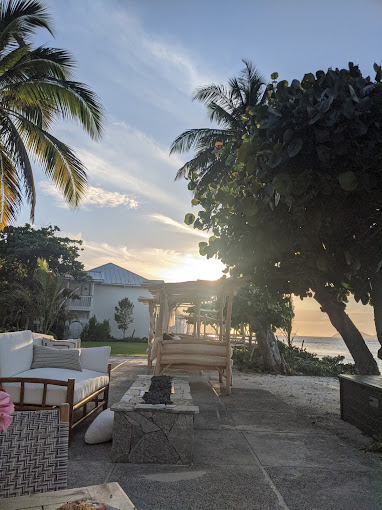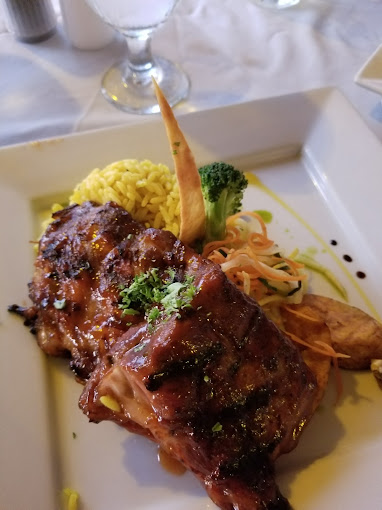 Village Cay Restaurant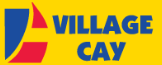 Opens daily for lunch & Dinner located in Road Town
t: 284 494 2771 
w: http://www.villagecaybvi.com/restaurant/